NOGO Arts Proudly Presents
"WERQ: We've Been Doing This Our Whole Lives"
A Group Show Including the Art of Aaron Wilder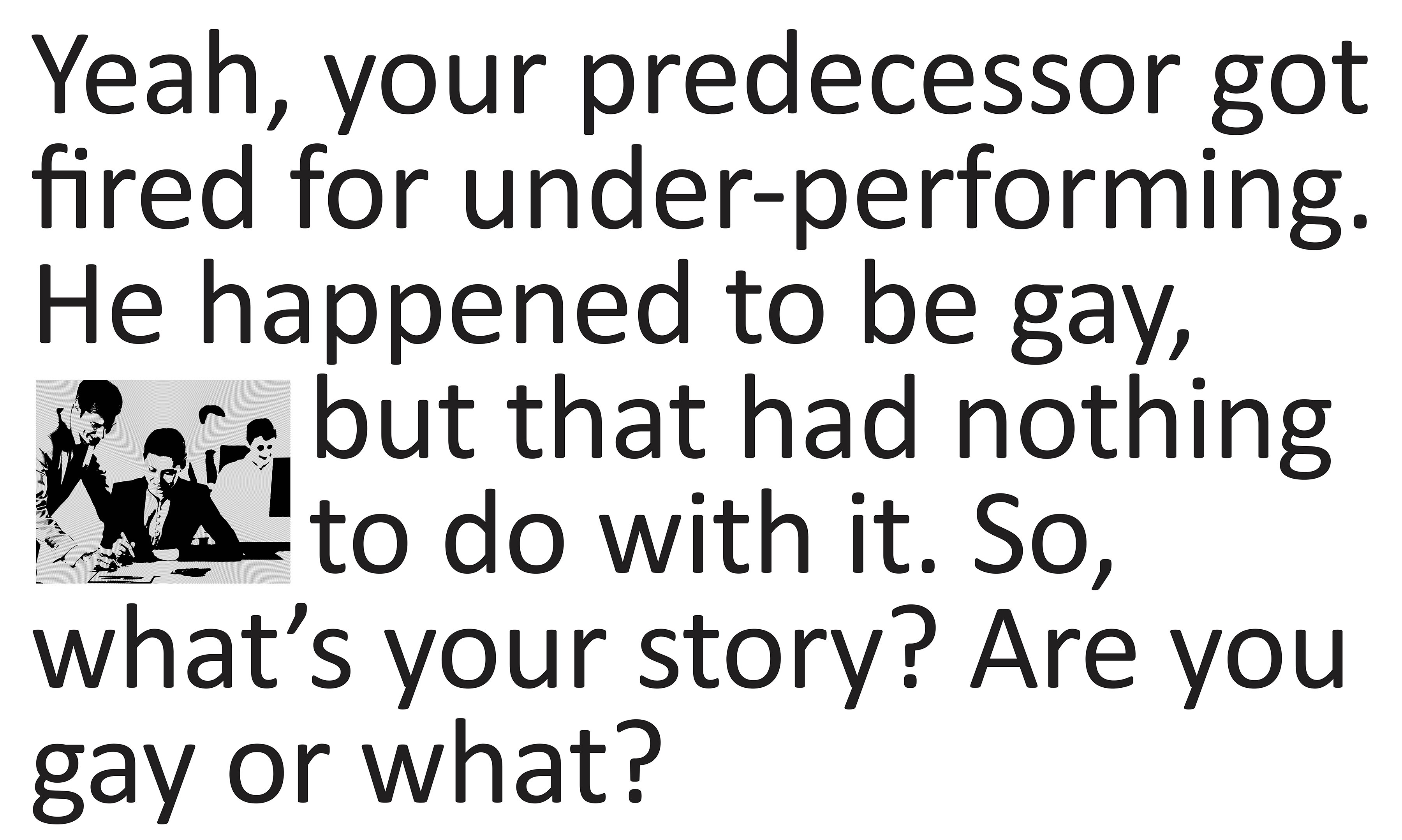 June 7-30, 2019

Opening Reception: June 8, 2019, 4:00pm-7:00pm
540 President Street

Brooklyn, NY 11215
NOGO Arts presents a group show of work that fits into the larger theme of queer work and labor. WERQ is intended to celebrate bodies that labor, that do the work society can take for granted or simply chooses to ignore in order to queer office spaces. With WERQ, NOGO Arts seeks to queer a common workspace while recognizing the momentous 50th anniversary of the Stonewall Riots. While Stonewall is a historical marker, it was not the first time queer people rose up to do the work of social justice, hence: We've Been Doing This Our Whole Lives. NOGO Arts has its offices at the Playground Brooklyn, an independent coworking space in Gowanus. The Playground also is the home of Brooklyn Art Cluster's new gallery space. Artists will have their work shown in the gallery which also serves as a common space for the Playground.

Work from Aaron Wilder's "Core Values" project is included in the exhibition. In contemporary capitalist society, marketing concepts saturate the fabric of daily life. "Core Values" is a series that seeks to explore the marketing-centricity of a major aspect of our day-to-day reality: employment. Whether a for-profit, a nonprofit, or a government agency, employers use marketing concepts in their aspirational core values statements. These statements are used in many ways, but play a key role in recruiting new employees. Core Values can paint a somewhat unrealistic portrait of what a typical employee's experience is supposed to be. Often, daily interactions with coworkers, supervisors, and clients can present communication that contradicts the employer's aspirational core value statements. "Core Values" interrogates the space between the employer's marketing efforts and the daily interactions in the workplace and asks the question: "What communications are most foundational in building a sense of reality for employees?"