Works/San José Proudly Presents
"Unity in Diversity"
A Group Show Including the Art of Aaron Wilder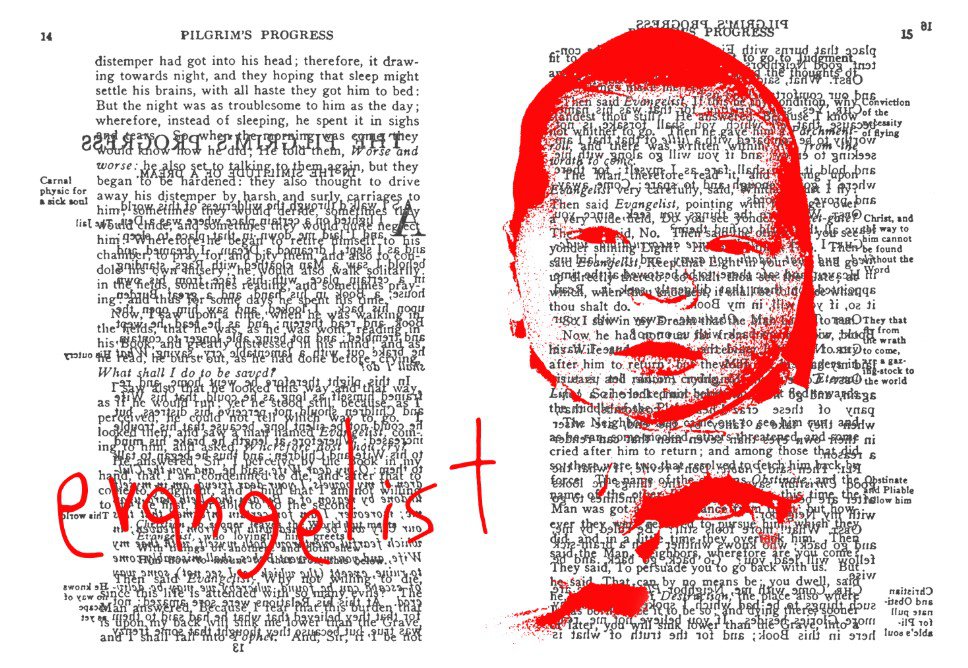 January 26-February 17, 2019

Opening Reception: January 25, 2019, 7:00pm-10:00pm
365 South Market Street

San José, CA 95113
"Unity in Diversity" is an exhibition of individuality and community featuring portraiture, self-portraiture, biographical, and auto-biographical subject matter. The theme of the exhibition is based on the global Unity in Diversity flag designed in San José by Javier Yep. This program is funded, in part, by a Cultural Affairs grant from the City of San José; by a grant from Applied Materials; by Silicon Valley Creates, in partnership with the County of Santa Clara and the California arts council; and by a mini grant from Knight Foundation to support "Speak Up San José" gatherings and conversations.
Work from Aaron Wilder's "Delivered Under the Similitude of a Dream" project is included in the exhibition. Three digital collages are displayed incorporating pages from John Bunyan's 1678 book "Pilgrim's Progress." The book is a heavily didactic tale of how to live your life as a Christian. It is used to indoctrinate children into evangelical Christianity. The titles of the individual collages are from cards and letters sent to me by a religious authority figure throughout Wilder's life. Names of characters from Bunyan's text are applied to images of the artist. In doing so, Wilder applies the guise of 75 characters from Bunyan's book to himself at different points throughout childhood. This project explores the concept of layered authorship. Feelings of nostalgia for a lost childhood are uncomfortably juxtaposed to a rejection of prescribed life trajectories based on religion and morality.