The Roswell Museum
proudly presents

Together: Partners in Creativity & Life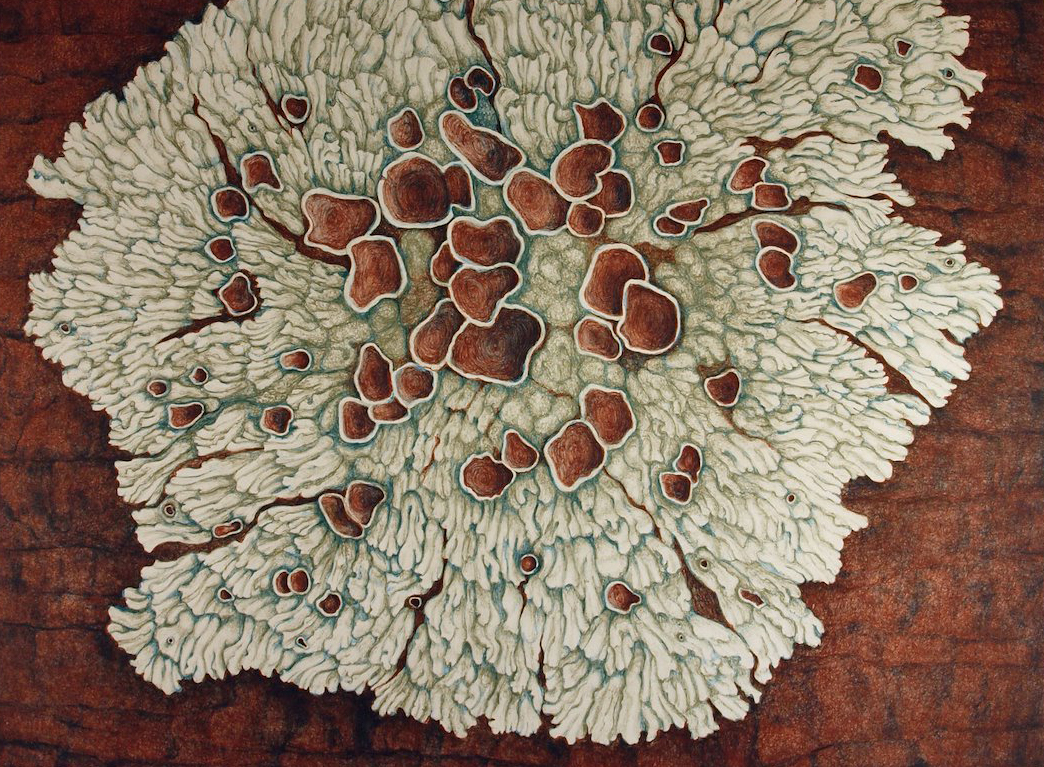 Gussie DuJardin
Lichen Parmelia, 1980
Lithograph on Paper



December 21, 2022-April 16, 2023



The Roswell Museum
Spring River Gallery
1011 North Richardson Avenue
Roswell, NM 88201
Together: Partners in Creativity & Life draws from the permanent collection, showcases artist couples from New Mexico, including Henriette Wyeth and Peter Hurd, Beatrice Mandelman and Louis Ribak, Barbara Latham and Howard Cook, and Gussie DuJardin and Elmer Schooley.
Barbara Latham was born in 1896 in Walpole, Massachusetts. Howard Cook was born in 1901 in Springfield, Massachusetts. The two met in Taos, New Mexico and married in 1927. They were together until Cook's death in 1980. Latham passed away in 1989.
Louis Ribak was born in 1902 in Grodno, Russia. Beatrice Mandelman was born in 1912 in Newark, New Jersey. The two met in New York City, New York and married in 1942. They were together until Ribak's death in 1979. Mandelman passed away in 1998.
Peter Hurd was born in 1904 in Roswell, New Mexico. Henriette Wyeth was born in 1907 in Wilmington, Delaware. The two met in Chadds Ford, Pennsylvania and married in 1929. They were together until Hurd's death in 1984. Wyeth passed away in 1997.
Elmer W. Schooley was born in 1916 in Lawrence, Kansas. Gussie DuJardin was born in 1918 in San Francisco, California. The two met in Iowa City, Iowa and married in 1941. They were together until DuJardin's death in 2006. Schooley passed away in 2007.
Jane Abrams was born in 1940 in Eau Claire, Wisconsin. Aaron Karp was born in 1947 in Altoona, Pennsylvania. The two met in Bloomington, Indiana in the 1970s and married in the late 1980s. They live and work in Albuquerque, New Mexico.
Curated by Aaron Wilder