Los Angeles Center for Digital Art
Proudly Presents "Snap to Grid"
A Group Exhibition Including the Art of Aaron Wilder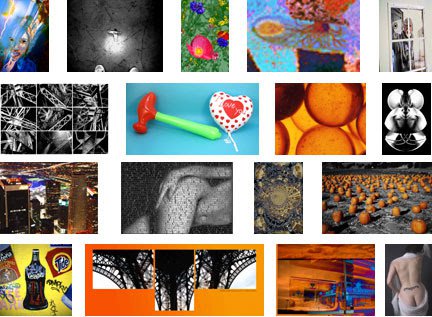 December 8-31

Opening Reception:
Saturday, December 10, 2016, 6:00 – 9:00pm
Los Angeles Center for Digital Art
104 East Fourth Street

Los Angeles, CA 90013

323-646-9427
Digital art defines the contemporary. The Los Angeles Center For Digital Art is dedicated to the propagation of all forms of digital art, new media, digital video art, net art, digital sculpture, interactive multimedia, and the vast panorama of hybrid forms of art and technology that constitute our moment in culture. They are committed to supporting local, international, emerging and established artists through exposure in their gallery. They have an ongoing schedule of exhibits and competitions, produce editions of wide format archival prints, and collaborate in the production of digital artworks in our studio.
Every year for 50 years, the L.A. Municipal Gallery has held its "Open Call" exhibit where any artist can show up with their art and an entry fee (to benefit gallery programs) and the piece is shown. The Los Angeles Center For Digital Art decided to launch an international experiment of the same nature where the artists upload images that are printed and hung by the gallery. The hundreds of works are displayed in a grid like installation (reminiscent of postcard art shows of the 1980's) where every work submitted is exhibited.
The usual (less than democratic) selection process where only the precious few are chosen is turned on its head in a curatorial anarchy where everyone gets to participate and the viewer is literally left to be the judge. The show represents a snapshot of a current moment in art history when digital imaging has reached the hands of the many, an age where culture belongs to the "mobblogers" around the globe. From Thailand to Texas, amateur to academic, beautiful to banal and beyond the monumental quantity and variety of "Snap to Grid" becomes an aesthetic experience where each individual piece adds to an agglomerative effect that has a life of its own.