Specto Art Space Proudly Presents
"Self-Portrait 2019"
A Group Show Including the Art of Aaron Wilder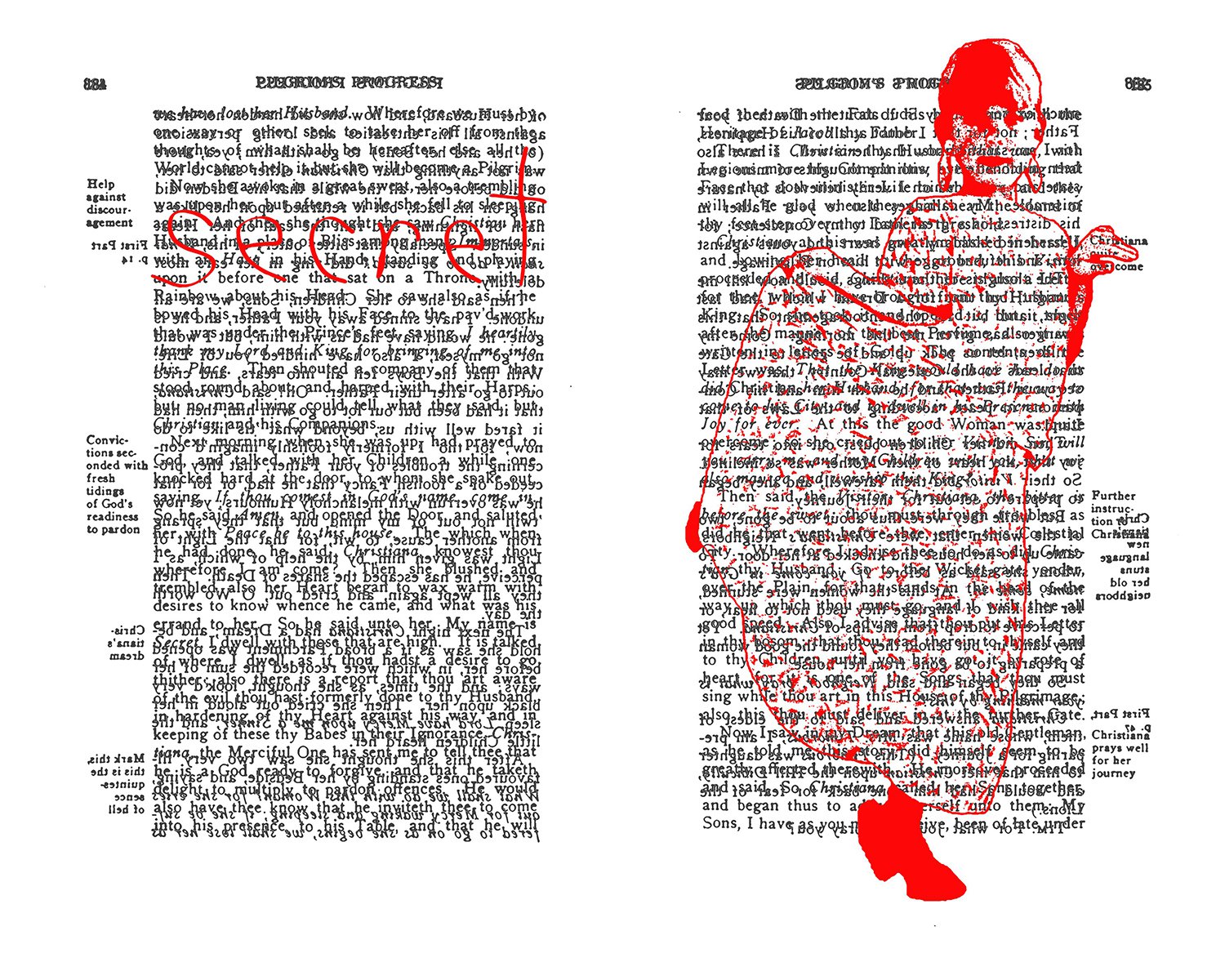 October 6-29, 2019


91 North Main Street

Harrisonburg, VA 22802
As an artist, turning your gaze back on yourself can be a tumultuous relationship. Some artists love to use themselves as the canvas for their ideas, others are terrified by the experience. Each and every interaction with the selfportrait is uniquely the artist's, it is a record of experience and reflection.

Specto Art Space was created to focus on giving opportunity to any and all artists working within contemporary photography, digital art, and graphic design. Monthly international juried shows are open to artists of any background, from hobbyist to professional artist and everyone in between. Specto believes in the exhibition and critical evaluation of works within these media, as well as the support artists creating these works deserve.

Work from Aaron Wilder's "Delivered Under the Similitude of a Dream" project is included in the exhibition. This is a digital collage project deconstructing pages from John Bunyan's 1678 book "Pilgrim's Progress." The book is a heavily didactic tale of how to live your life as a Christian. It is used to indoctrinate children into evangelical Christianity. The title of each individual collage originates from cards and letters sent to me by a religious authority figure throughout my life. Names of characters from Bunyan's text are applied to images of me as a child in non-chronological order to challenge the linear focus of aging. In doing so, I apply the guise of 75 characters from Bunyan's book to myself at different points throughout childhood. This project explores the concept of layered authorship. Feelings of nostalgia for a lost childhood are uncomfortably juxtaposed to a rejection of prescribed life trajectories based on religion and morality.