Swell Gallery presents
SEE / SAW: HOME
A group show featuring work by Guramrit Kaur, Teddi Meislahn, Desiree Rios, Chu Wang, and Aaron Wilder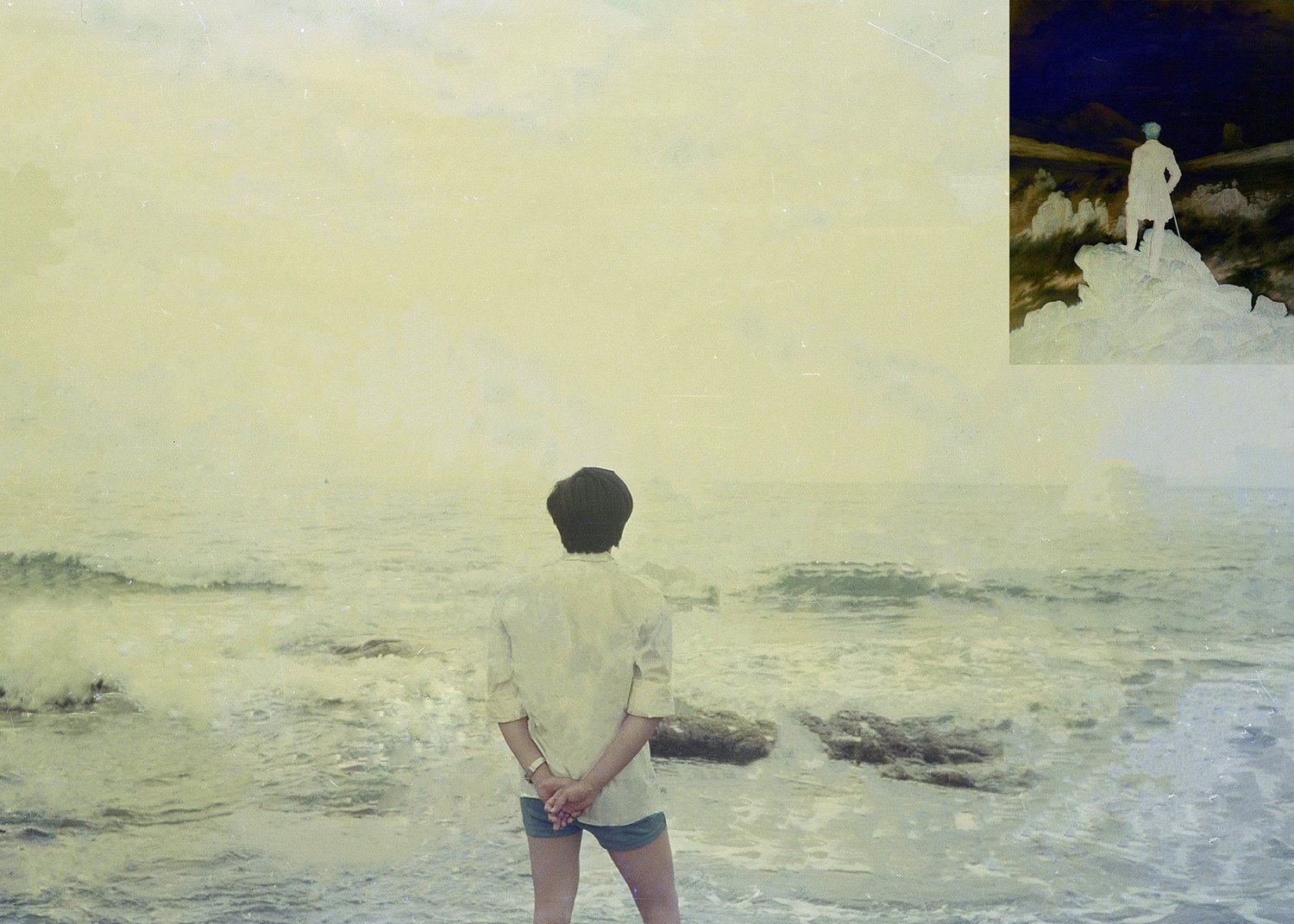 Reception: Thursday, February 16, 2017, 7 pm - 9 pm

Exhibition Dates:
February 13-24, 2017
615 22nd Street, 2nd Floor
San Francisco, CA 94107
See / Saw is a new literary magazine produced by SFAI graduate students selected as one of four collaborative projects for the new Diego CoLabs grant in Fall 2016. Initially starting with five founding collaborators, each collaborator provided 1 photograph and 1 piece of writing that another collaborator responded to with the opposite form (responding to photography with writing and responding to writing with photography). All collaborators worked to launch a new graduate publication using their skills, experience, and passion to create a sustainable, ongoing, and flexible platform for open expression and collective dialogue. The artists see this method of interpretation, inspiration, and artistic response as truly collaborative and an exciting way to start something at SFAI with a potential future legacy that could evolve over time as different collaborators leave their mark on the publication for years to come.
"See / Saw: Home" serves as a soft launch of the publication's Issue 1 and will activate Swell Gallery as a laboratory featuring the collaborating artists responding to each other's work. Viewers are also invited to participate in the exchange/response format as Swell Gallery is transformed into a conduit of multi-channel communication. The artists also encourage new collaborators to get involved to conceptualize the theme, content, and format for Issue 2. Issue 1 of See / Saw has the theme of "Home." Since November 2016, many currently residing in the United States have been forced to re-consider the notion of "home" regardless of citizenship status or national origin. The collaborators invite the SFAI community to actively engage with this exhibition by using it as a platform for dialogue about what and where your home is and/or what and where it is not.
The Swell Gallery is located on the second floor of SFAI's Graduate Center at 615 22nd Street. Enter from ground level on 22nd Street and the gallery is the first door on the right after arriving at the second floor from the stairwell. 


Image Credit: Chu Wang, Wander Above the Sea of Fog, Photo Collage, 16" x 24'', 2017.