Swell Gallery Proudly Presents
"Sanctuary"
A Group Show Including the Art of Aaron Wilder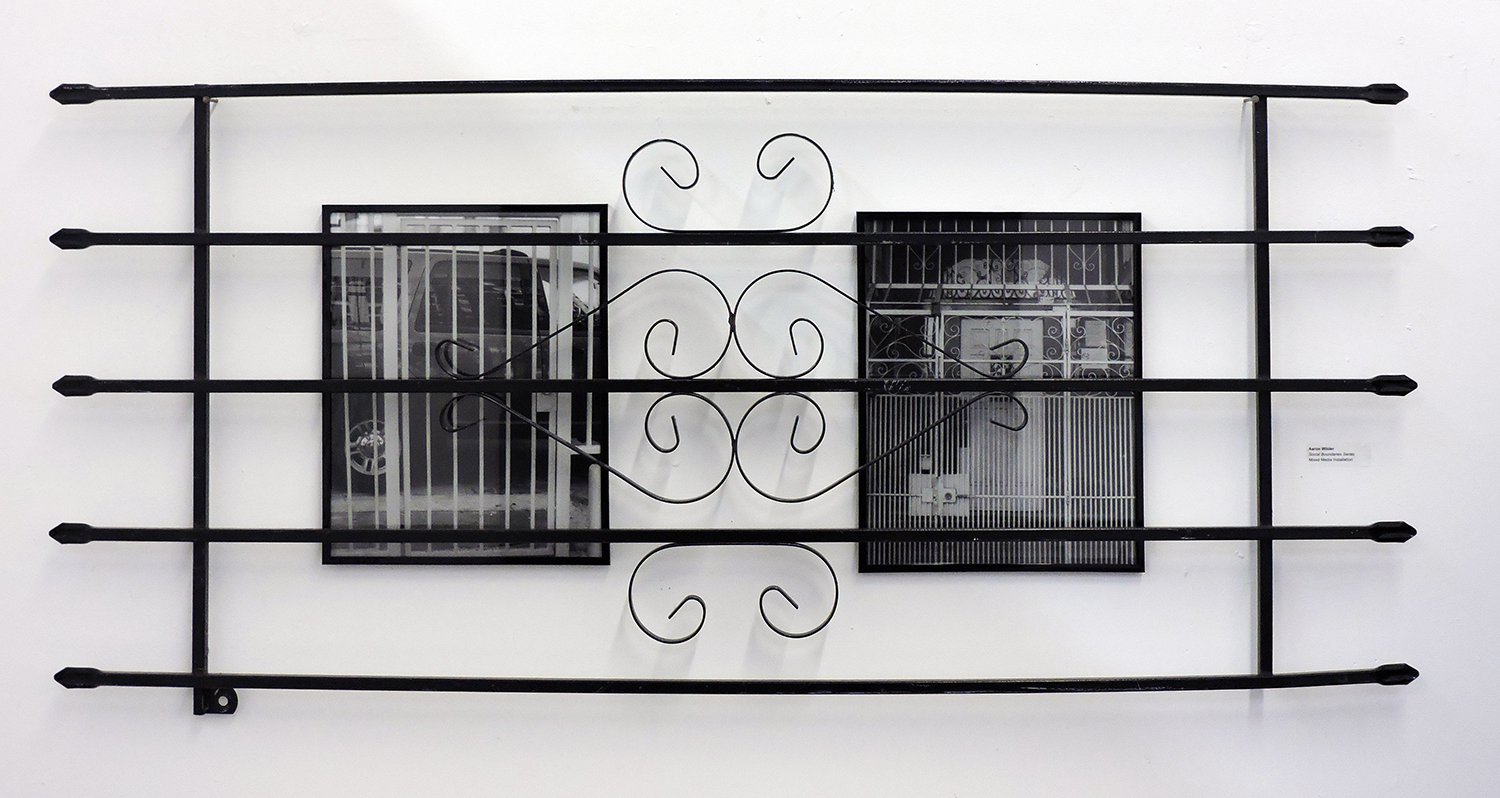 April 22-28, 2017
Opening Reception:
Saturday April 22, 2017, 12:00 – 5:00pm
615 22nd Street, 2nd Floor
San Francisco, CA 94107
Sanctuary, a group show featuring the work of Kai Chen, Nicholas Cienfuegos, KyungBae Jeon, Laurus Myth, Vasudhaa Narayanan, Kate Rannells, Sherwin Rio, Joseph Robertson, Cristina Velazquez, Aaron Wilder, Chu Wang, Connie Woo, and Tomy Yan. Curated by Jordan Holms and Bertha Rodriguez. Please join us on April 22 from 12 to 5 pm during the Open Studios event.
Sanctuary - haven, harbor, refuge, oasis, shelter, retreat, hideaway, asylum. Sanctuary is perhaps first and foremost delineated as a physical place; a territory demarcated by safety. In an endeavor to open up a dialogue about what this term means within our community and abroad, in what ways can Sanctuary be understood as a thought, a state of mind, a feeling, a right, a privilege, an ideal, a hope, a protest, a refusal, a reverie, or an ideology, and defined through countless other modes of identification? This year's Open Studios Exhibition features work that responds to the notion of Sanctuary, as interpreted by the participating artists, manifesting in the form of a championing, a critique or a questioning regarding historical understandings of what sanctuary looks like, and what it signifies today.