Artwork from Aaron Wilder's Expletive project is included in the December 13, 2020 edition of Quaranzine, an online publication by Third Estate Art.
Third Estate Art is a group of artists and activists living and working in Chicago. They host events that aim to bring together their two favorite things, art and social justice. They also host workshops, do public installations about social issues, and partner with city parks to bring art to kids' events and into field houses.
In response to how COVID-19 stalled their usual programming, Third Estate Art launched an interdisciplinary online magazine, Quaranzine. Their goal was to take everything that's special about one of their salons and put it into a virtual variety show where you can engage with them and each other about the cool stuff you're looking at.


Aaron Wilder's Expletive series is an experiment in the aestheticization of derogatory labels. Wilder employs vividness, repetition, and the form of text to disempower slurs used everyday by obscuring the word through the stacking of its letters on top of each other. What remains is an aesthetic and geometric arrangement of shapes. The expletives used in Expletive Blocks are ones commonly applied to men in order to criticize their perceived failure to meet normative masculinity expectations. These sculptures are meant to resemble children's alphabet blocks, but their exaggerated size calls into question the impact of these slurs in the socialization process of children. The featured image depicts the first time all seven blocks were displayed together in room #217 of the Hotel del Sol in San Francisco as part of the Artspan members group exhibition during the stARTup Art Fair in April 2018.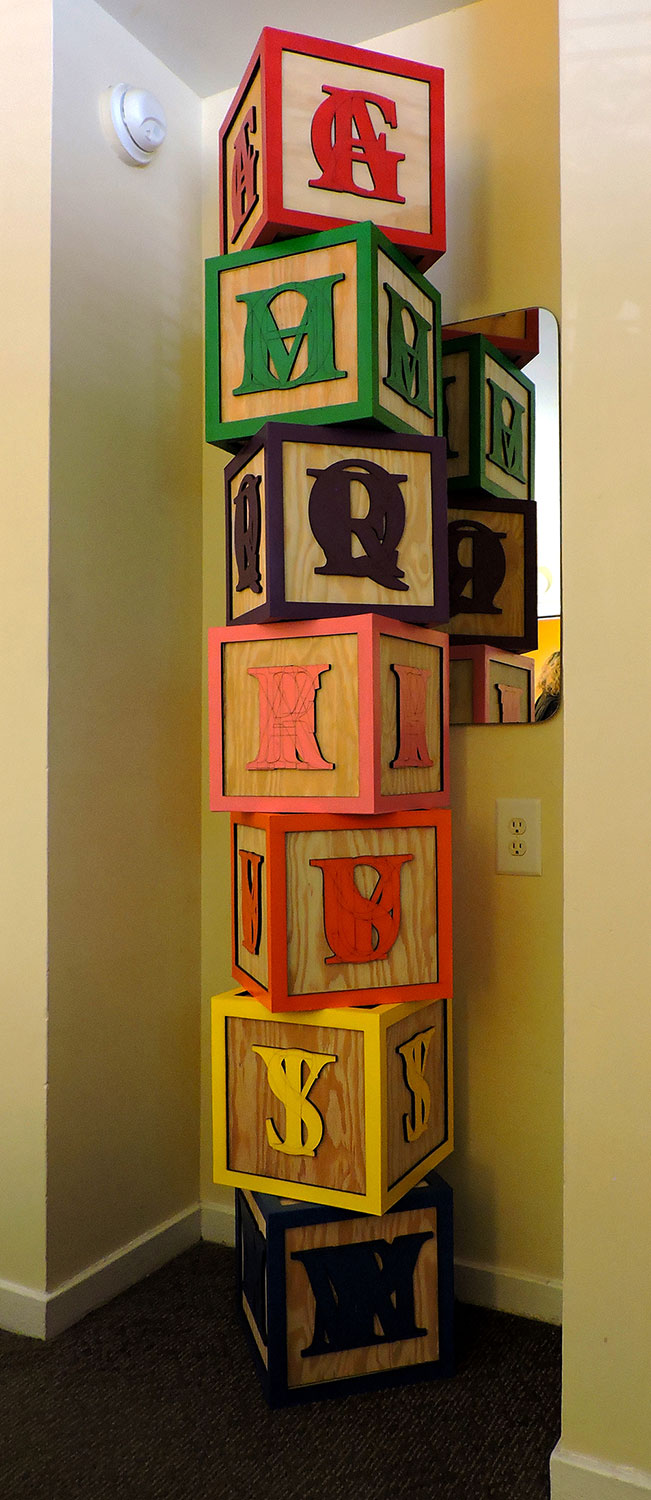 The digital magazine can be viewed online here.