Upstream Gallery proudly presents "Photography Takes Over 2016"
A Group Show Including the Art of Aaron Wilder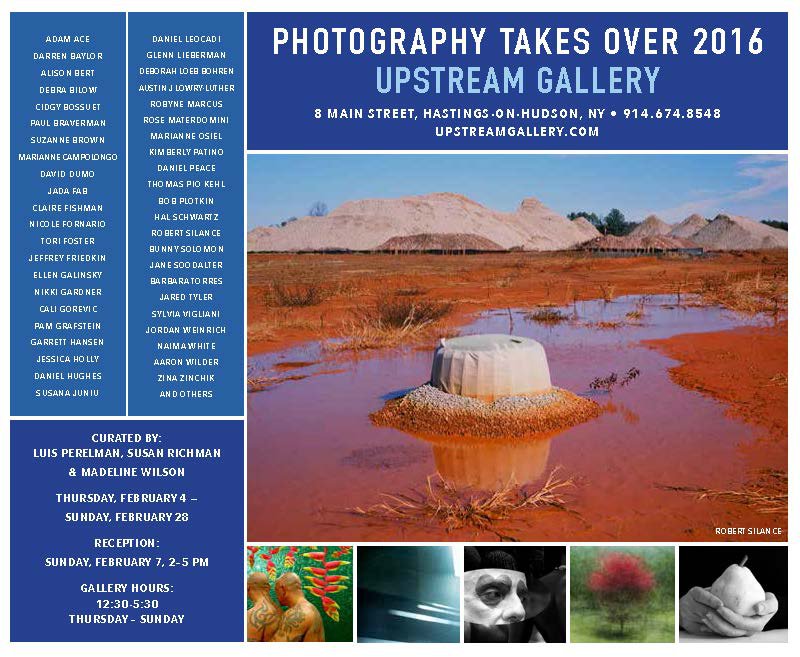 February 4-28

Opening Reception:
Sunday, February 7, 2016, 2:00 – 5:00pm
8 Main Street

Hastings-on-Hudson, NY 10706

914-674-8548
Since 1991, Upstream Gallery has been a unique community of arts professionals whose members work together cooperatively. Artist members look to Upstream as a venue for experimentation, mutual support and artistic growth. The gallery embraces all fine arts media and all styles from realism to abstraction. Upstream is an established resource for new or experienced art collectors, as well as area curators, designers and art consultants.
"Photography Takes Over 2016" is an international juried exhibition and is Aaron Wilder's first photography exhibition. Aaron's piece "Private Property" from his Insidious Progress Series and his piece "SFAI, Fall 2015, Tower by Night" from his The Art World Series will be shown with the work of other photographers from around the world.