DragonFLY Gallery Proudly Presents
1st Annual Exhibition: Photographic Processes & More
A Group Show Including the Art of Aaron Wilder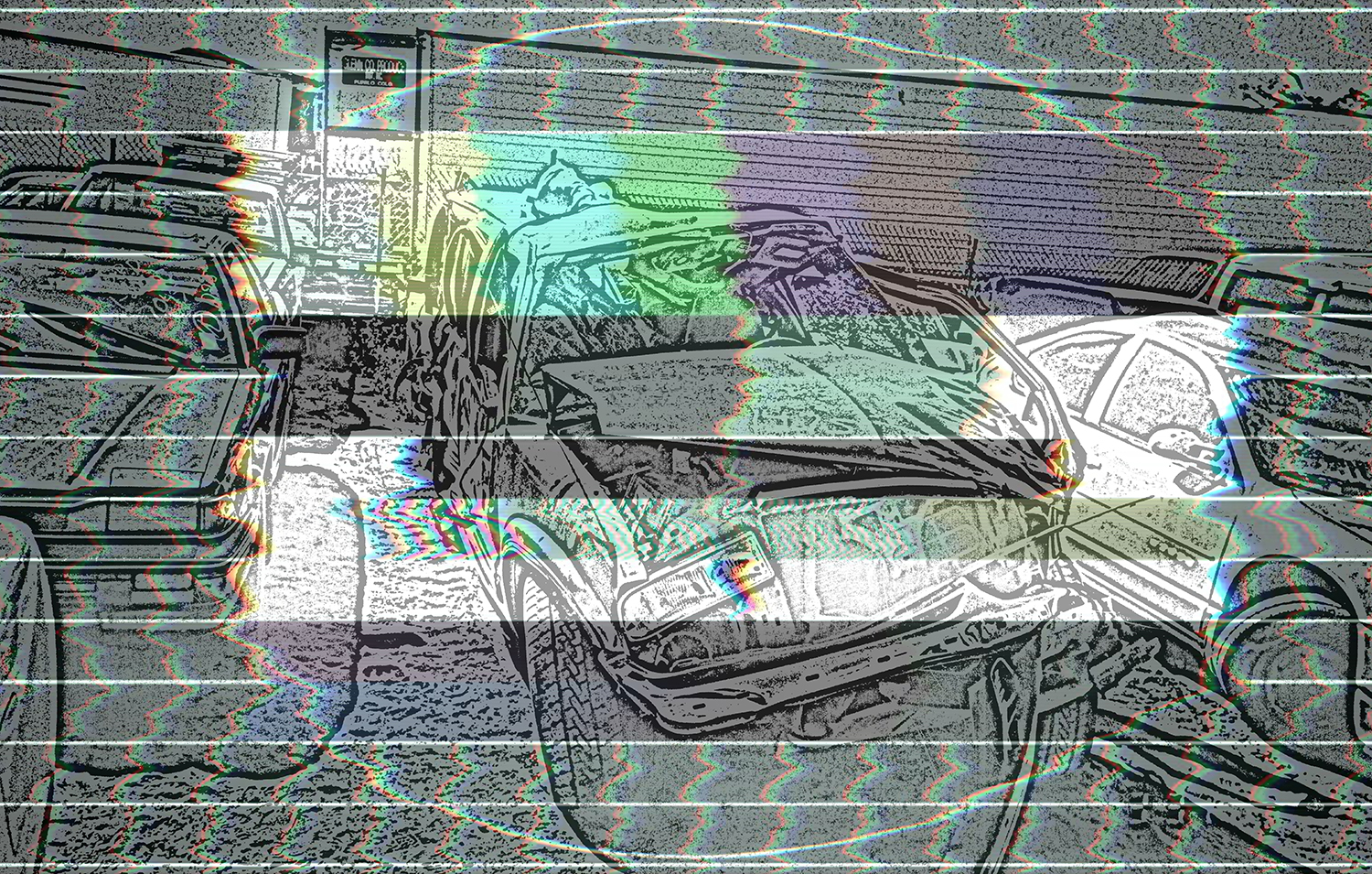 March 20 - April 24, 2021

Artist Reception: Saturday March 20, 2021, 6:00pm-10:00pm Eastern (in person only: Facebook Event)

2436 West Madison Street
Chicago, IL 60612
DragonFLY Gallery is pleased to present the 1st Annual Exhibition: Photographic Processes & More. The exhibition features a diverse international collection of photographers and digital artists. The exhibition will run from March 20th through April 24th with an artist's reception Saturday March 20th from 6pm-10pm. Dragonfly will host our first 4th Friday's Open Studio night on April 23rd if people are unable to attend the artist reception.

1st Annual Exhibition: Photographic Processes & More will feature work by Aaron Wilder, Alkebuluan Merriweather, Barbara Nati, Camille Silverman, Darren Oberto, Erin Patton-McFarren, Francisco Malave, Jim Brady, JoAnn Terry, Julie O'Connor, Nemanja Zdravkovic and Ozzie Stern. The exhibition highlights traditional photographic works such as landscape photography & still-life and also explores work that pushes the boundaries of real versus digital. Digital collagist Barbara Nati, self describes her work "...like postcards from the future" by "using digital montage techniques, Nati creates dystopian visions of the future." Aaron Wilder, on the other hand "blurs the boundaries between the analog and the digital, the public and the private"...and Camille Silverman presents work as a reflection of living through a pandemic, what she labels as "the Pandemic Insomnia Album (PIA)", rethinking assumptions about form and boundaries. The exhibition represents a collection of new and emerging as well as established artists/photographers.

DragonFLY was founded with a deep commitment to serve under-resourced and under-invested communities. Both the founder and lead teaching artist have taught in public schools on the South Side of Chicago for the last 15 years. We have witnessed first hand the lack of quality resources and opportunities for our low-income minority students. Our commitment and passion not only come from being Latino and African American, but also from a fundamental belief that education is essential to break the cycle of poverty and give young people opportunities to identify their unique talents. Every young person by nature is a unique individual with innate talents. By developing the whole child, not just their academic abilities but also their emotional intelligence, interpersonal and professional skills, can they be successful in post-secondary education and/or career choices.

DragonFLY Gallery's mission is to provide a space that inspires, provides resources, and offers opportunity. DragonFLY Gallery an be a catalyst for change by providing youth, community members, and minorities with rich art-experiences, hands-on workshops/classes, and skilled-based seminars/workshops. Our community will thrive again and be a cultural hub. We are also committed to providing affordable studio spaces with amenities to our young and aspiring minority innovators and artists.
Work from Aaron Wilder's Extricated, Imaginary Friends, Neither Sand nor Rock, and Social Boundaries projects are included in the exhibition:
Extricated: This is a digital mixed media project layering photographs from the aftermath of Aaron Wilder's 2003 car accident on top of distorted television emergency broadcast signals. Due to a head injury resulting from the accident, Wilder's biological function of remembering has since been unreliable to the point where it becomes difficult to distinguish between memory's relation to fact and memory's relation to fiction. Just as Wilder was extricated from that automobile in 2003, each attempt to disentangle his brain's own remembering functionality is an attempted extrication of reality from his flawed recollection.
Imaginary Friends: This is a series of black and white 35mm film photograph triptychs of increasing enlarger blur that jumble distinctions of affect associated with past, present, and future. Memory, like technology, obsolesces. Like the eager anticipation of the newest smartphone, compulsive human motion and consumption ultimately lead to the hastening of our physical, cultural, and social deterioration. As time passes, objects and photographs slowly replace our connection to feelings held by our younger selves. These triptychs use stuffed animals as stand-ins for the artist in incomplete memories of childhood scenes exploring normative expectations relating to gender, religion, and other social constructs.
Neither Sand nor Rock: This is a series of sequential photography collages that are neither linear nor cyclical, but represent a meditation on the psychological, imaginative, and physical gaps between childhood and adulthood. Each piece mixes collages of toy building blocks at various stages of completeness or incompleteness as either Mommy's house or Daddy's house. The psyches and personalities of children are built upon the foundations of the priorities and insecurities of their parents. These priorities and insecurities are a tangled web of subjective feelings and reactions of notions of identity vis-à-vis religion, socio-economic status, gender, and countless other forces. Neither Sand nor Rock is a series focusing on the construction and deconstruction of personhood and the expectations of intersecting (and at times clashing) belief systems.
Social Boundaries: This is an ongoing photography project investigating physical barriers, such as bars on doors and windows. The photographs were taken during performative walks along both sides of urban neighborhood boundaries. While walking, Aaron Wilder reflects upon the stimuli of these metal bars. They are more than just perceived visually. Some directly block the artist's movement. These kinds of structures impact the movement of many people daily, some subtly, some profoundly. They also conceptually represent interpersonal barriers in the walk of life. This series is an inquiry into both the literal and symbolic function of these barriers and their relationship to changing urban landscapes and the social interactions therein. Wilder's approach to this Social Boundaries project aims to observe and reflect upon the rapid social, cultural, and economic changes occurring in cities. Through this project he seeks to draw attention to this crisis to highlight the complexities of underlying issues.