The Studio Door Proudly Presents
A Group Show Including the Art of Aaron Wilder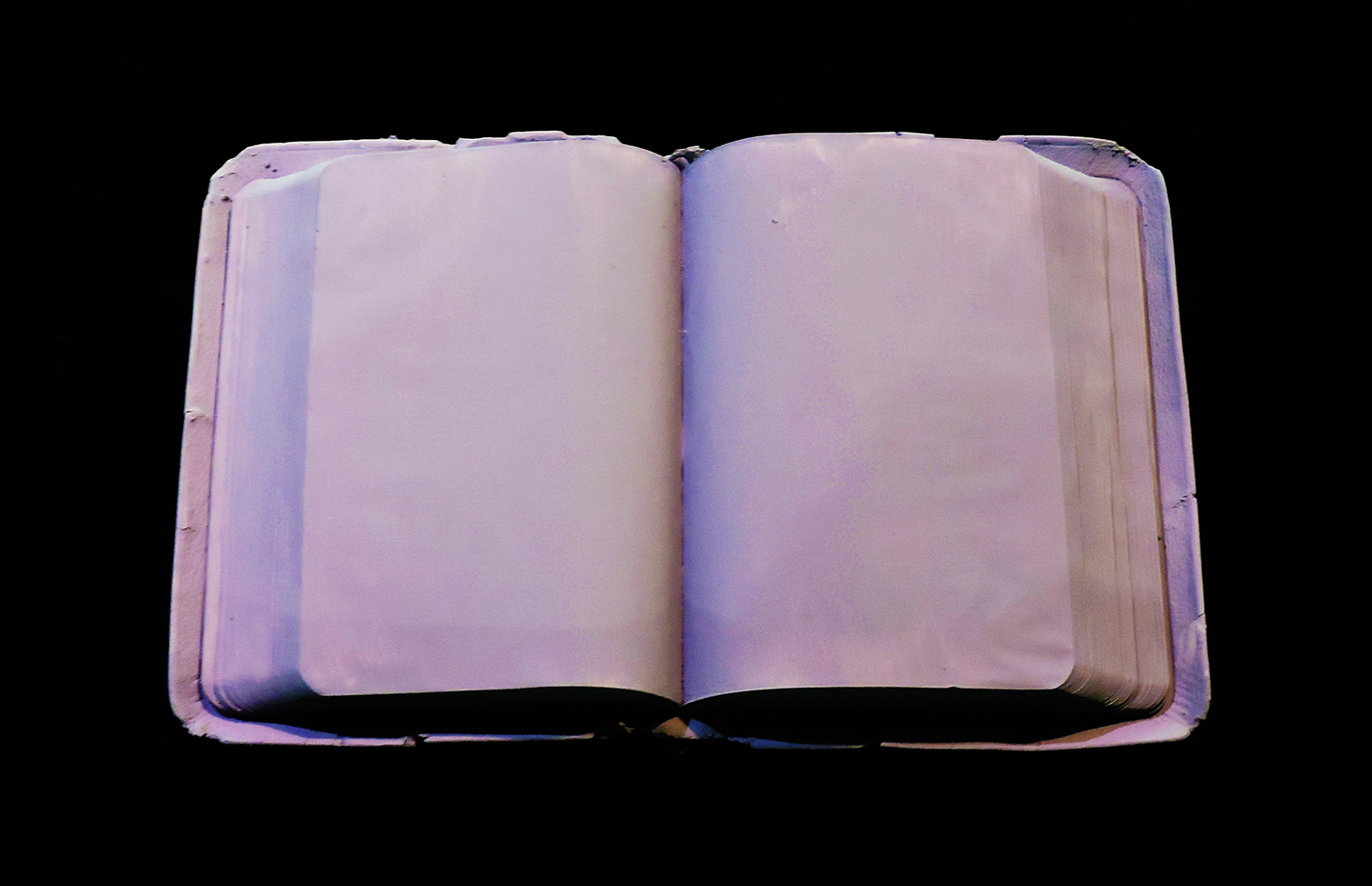 July 7-25, 2020


3876 Fourth Avenue

San Diego, CA 92103
PROUD+ is a national exhibition of contemporary visual arts that celebrate the unique sense of pride that this diverse Lesbian, Gay, Bisexual, Transgender, Queer, Intersex, and Asexual (LGBTQIA+) community has. PROUD+ showcases artwork that expresses authentic, diverse viewpoints from the LGBTQIA+ experience.

Exhibition Catalog: View online at Issuu / Purchase a print copy from Peecho for approximately $32.00 (including about $12.00 for international shipping from the Netherlands)

Work from Aaron Wilder's "Expletive" project is included in the exhibition. In 2019, Wilder was invited to create a site-specific installation related to "Expletive" at The InsideOut in Sacramento, California. This installation was called "Expletive Chapel: Lavender Heights" and consisted of two phases. The first, foundational phase was to transform the smaller, side windows of the space into light boxes that appear to be reversed stained glass windows (with light emanating from inside to outside as opposed to the typical light mediation of stained glass windows from outside to inside) and to transform the interior installation space into a kind of chapel. The light boxes serving as reversed stained-glass featured textual deconstructions of the four most common derogatory slurs applied to individuals within (or assumed/appearing to be within) the queer community. The interior space was completely covered with black fabric with the exception of a rectangle in the center that served as a screen for the projection of a slow-moving, abstract animation of the artist's self-portrait (deriving from Wilder's "Invisible Self-Portrait" experiment) moving across the threshold from completely negative space to completely positive space and back again along the color spectrum. There was also a sound component of recordings of Wilder's voice pronouncing elongated sounds of the individual letters of each derogatory slur depicted in the light box windows, but played simultaneously as a rhythmic, repeated, meditative sound. The second phase revolved around research conducted at the Lavender Library, an LGBTQ+ nonprofit, public library in Sacramento, on the history of the local queer community as well as interviews of self-identified queer individuals whose lives intersected with the Sacramento LGBTQ+ community in some way. Wilder then sourced objects symbolizing the lived experiences of his interviewees and people he learned about through his research at the Lavender Library. After sourcing these objects, Wilder painted them lavender and inserted them in the chapel-like space of the interior of the first phase of the installation. This project explored the lived experiences and resiliency of the Sacramento area's LGBTQ+ community in response to demographic and political shifts; through community engagement responding to the perpetuation of homophobia, transphobia, and derogatory slurs; and by exploring a sense of community cohesion taking into account the possibility of intersectionality coexisting with individuality. One of the lavender-painted objects from the installation at The InsideOut, called "Expletive Chapel: Lavender Heights (BOOK OF JOB REVISITED)," is featured in The Studio Door's exhibition "PROUD+ 2020."