The Studio Door Proudly Presents
"PROUD+"
A Group Show Including the Art of Aaron Wilder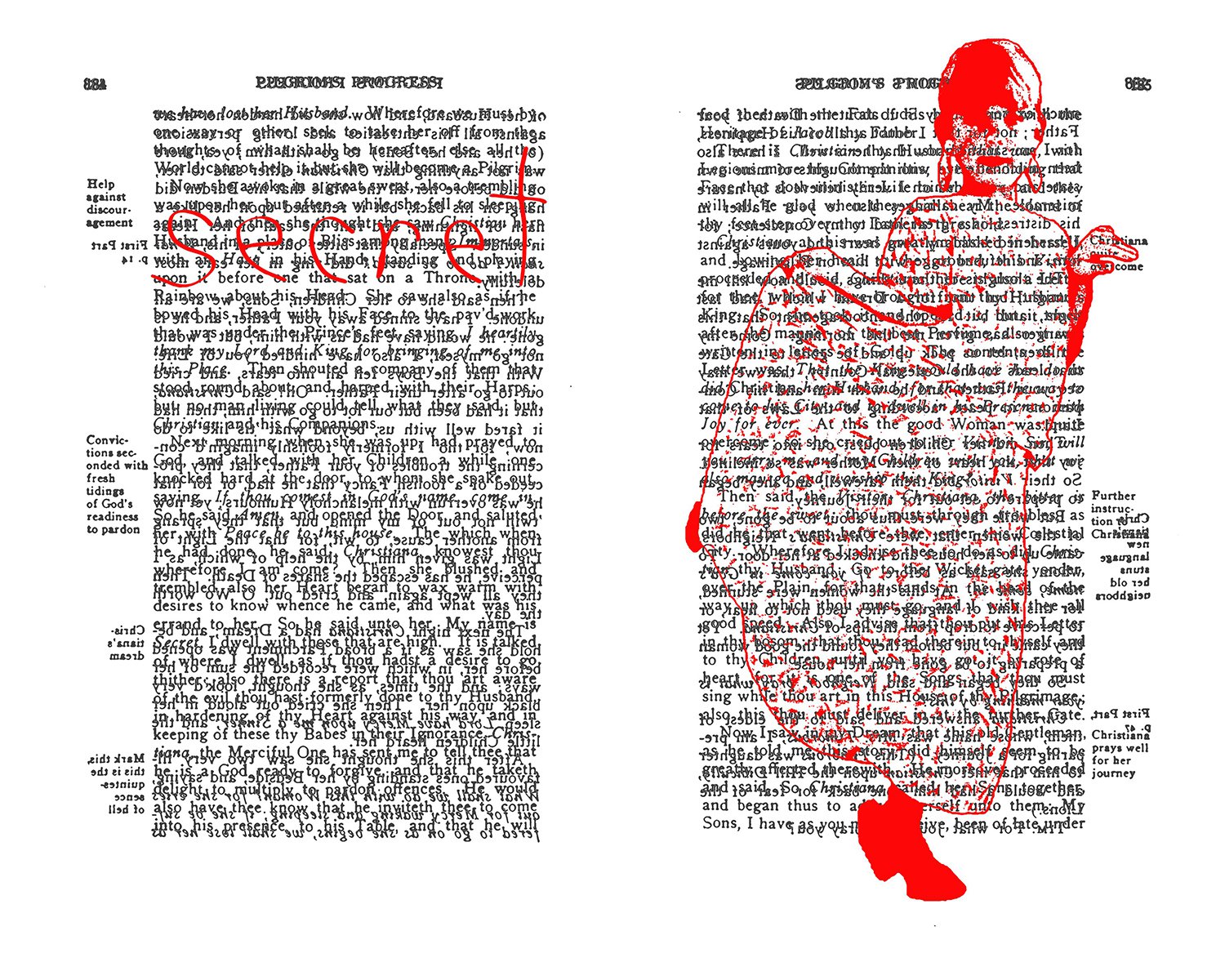 July 6-27, 2019


3876 Fourth Avenue

San Diego, CA 92103
PROUD+ is a national exhibition of contemporary visual arts that celebrate the unique sense of pride that this diverse Lesbian, Gay, Bisexual, Transgender, Queer, Intersex, and Asexual (LGBTQIA+) community has. PROUD+ showcases artwork that expresses authentic, diverse viewpoints from the LGBTQIA+ experience.

Exhibition Catalog

Work from Aaron Wilder's "Delivered Under the Similitude of a Dream" project is included in the exhibition. This is a digital collage project deconstructing pages from John Bunyan's 1678 book "Pilgrim's Progress." The book is a heavily didactic tale of how to live your life as a Christian. It is used to indoctrinate children into evangelical Christianity. The title of each individual collage originates from cards and letters sent to me by a religious authority figure throughout my life. Names of characters from Bunyan's text are applied to images of me as a child in non-chronological order to challenge the linear focus of aging. In doing so, I apply the guise of 75 characters from Bunyan's book to myself at different points throughout childhood. This project explores the concept of layered authorship. Feelings of nostalgia for a lost childhood are uncomfortably juxtaposed to a rejection of prescribed life trajectories based on religion and morality.