Foundry Art Centre Proudly Presents
"Micro Macro"
A Group Show Including the Art of Aaron Wilder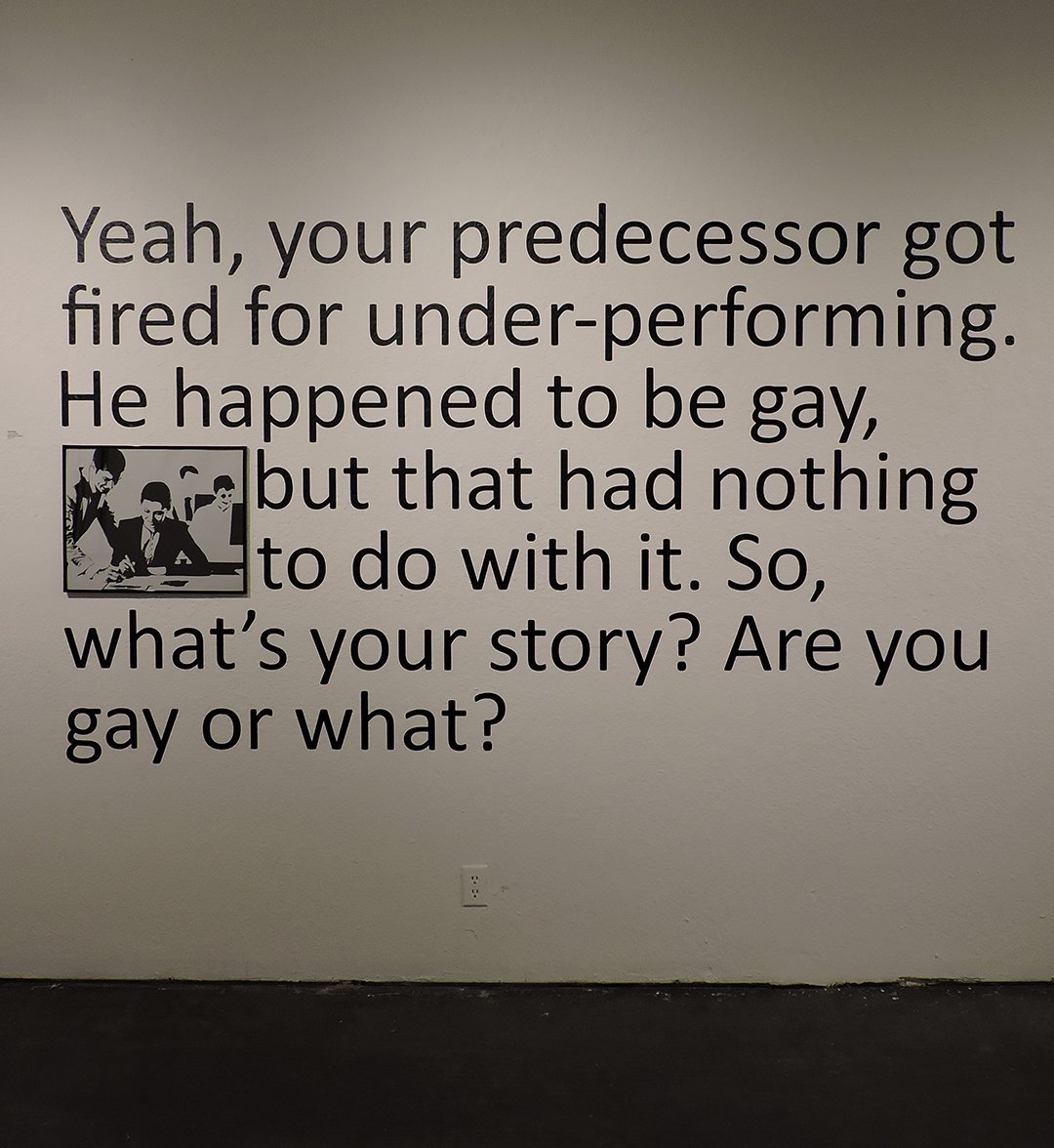 August 17-September 28, 2018
520 North Main Center

Saint Charles, MO 63301
Work from Aaron Wilder's "Core Values" project is included in the exhibition. In contemporary capitalist society, marketing concepts saturate the fabric of daily life. "Core Values" is a series that seeks to explore the marketing-centricity of a major aspect of our day-to-day reality: employment. Whether a for-profit, a nonprofit, or a government agency, employers use marketing concepts in their aspirational core values statements. These statements are used in many ways, but play a key role in recruiting new employees. Core Values can paint a somewhat unrealistic portrait of what a typical employee's experience is supposed to be. Often, daily interactions with coworkers, supervisors, and clients can present communication that contradicts the employer's aspirational core value statements. "Core Values" interrogates the space between the employer's marketing efforts and the daily interactions in the workplace and asks the question: "What communications are most foundational in building a sense of reality for employees?"