Solas Studio Proudly Presents
"Metro Texture 2018"
A Group Show Including the Art of Aaron Wilder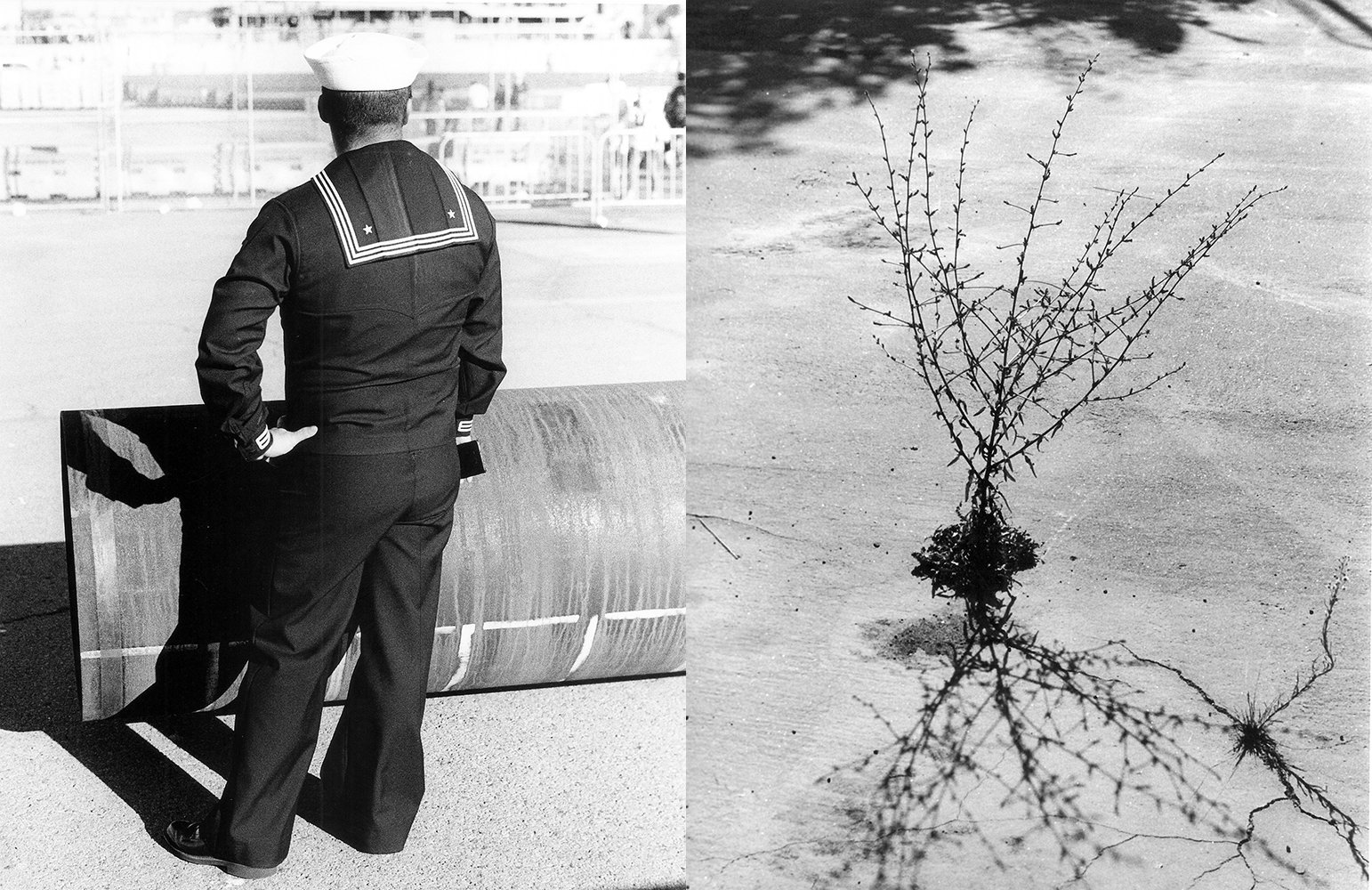 September 11-13, 2018
119 Ludlow Street

New York, NY 10002
Metro Texture is a group exhibition of street photography from around the world. The show seeks to celebrate the unique beauty of the urban experience.

Work from Aaron Wilder's "Homo Social / Homosocial" project is included in the exhibition.
Homo Social (noun): A gathering of individuals or a party, especially of or as given by homosexuals. Events such as Folsom Street Fair in San Francisco or LGBT Pride events worldwide can be considered Homo Socials.

Homosocial (adjective): Relating to or denoting same-sex social relationships. This relates to interpersonal bonds developed between two members of the same sex, such as between two men in the military, Boy Scouts, social fraternity, etc.

This project juxtaposes 35mm film photographs from the Folsom Street Fair and Fleet Week, both taking place in San Francisco the Fall of 2015. By juxtaposing images of these two very different types of events, Wilder invites discussion around the question as to whether both events can be considered homosocial Homo Socials. Alternatively, with the increasing participation of women in Folsom Street Fair and the purported "openness" of military institutions such as the Navy to homosexuals and to women, are neither of these homosocial or a Homo Social? Either way, this project seeks to explore the gendered terrain of the gay community and the US Navy as male dominated areas of society.

Work from Aaron Wilder's "Insidious Progress" project is also included in the exhibition. Development, displacement, decay. The cycle of mortality can be seen in the urban environment just as much as it can be seen in the human body. As an invasive species, humans dominate their environment with functional structures serving perceived needs with a short-term perspective. Moving to San Francisco in 2015, Wilder was enchanted by the visible signs of "progress" as seen in sites of construction throughout the urban area. As with any other urban environment, this "progress" comes with a price tag including not only the costs of erecting new buildings, but also the demolition of notions of history and the economic ripple effects on individuals, institutions, and what is left of the natural environment. This body of work represents a mere snapshot in time from an archivist's lens. This cycle of progress has its own history and its own future. Wilder seeks to explore the current forces and impacts of urban progress in the Bay Area and incite dialogue on the subject of our individual relationships to urban development, displacement, and decay in our daily lives.