Root Division Proudly Presents
"MFA Now"
A Group Show Including the Art of Aaron Wilder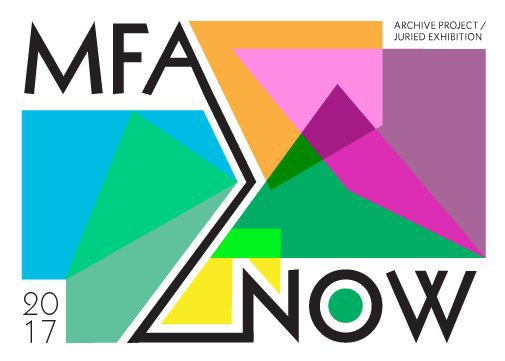 March 1-25, 2017
Opening Reception:
Saturday March 11, 2017, 7:00 – 10:00pm
1131 Mission Street
San Francisco, CA 94103
415-863-7668
Root Division is proud to present MFA Now 2017, our biennial juried exhibition and archive publication featuring the works of MFA candidates at 9 of the top Bay Area institutions.
Now in it's fifth iteration, the MFA Now project provides a platform for looking at Bay Area artists and institutions in order to promote dialogue between programs and to archive current art-making practices and models.
This year's exhibition includes the work of twenty five artists selected by juror Natalia Mount (Executive Director, ProArts Oakland). Selected from over 153 submissions based on a single image and artist statement, the works included in this exhibition display a quality of content and execution that is indicative of the rigor of advanced art degree programs. Ranging in media from large scale installation, to video, sculpture, photography and painting, the exhibition is a rare glimpse into the developing practices of candidates prior to their thesis presentations.
Root Division is honored to expand the scope of this project to include two additional programs in our 2017 presentation: University of California, Davis, and Santa Cruz. These students' work will be documented alongside their peers from California College of the Arts, Mills College, San Francisco Art Institute, San Francisco State University, San Jose State University, Stanford University, and University of California, Berkeley in our archive publication.
------
Participating Artists:
Omar Arason, Stanford
Simon Boas, UCSC
Jodi Connelly, UCD
Shaghayegh Cyrous, CCA
Mattson Fields & Jared Gruendl, Mills
Guta Galli, SFAI
Marissa Geoffroy, CCA
Laura Gillmore, CCA
Gailan Gray, SJSU Peiter Griga, SFAI
Piper Grosswendt, CCA
Sean Healy, SFSU
Amber Imrie-Situnayake, Stanford
Marguerite Kalhor, UCSC
Dionne Lee, CCA
Mariela Montero, SFAI
Kate Moore & Lucy Sweeney, CCA
Richard-Jonathan Nelson, CCA
Elina Peduzzi, SJSU
Prima Sakuntabhai, CCA
Keith Secola, CCA
Scott Tooby, UCSC
Arika von Edler, SFAI
Aaron Wilder, SFAI
Andrew Wilson, UC Berkeley