Heuser Art Center & The Bradley University Galleries
Proudly Present
"I Witness: Activist Art and Social Movement Politics"A Group Show Including the Art of Aaron Wilder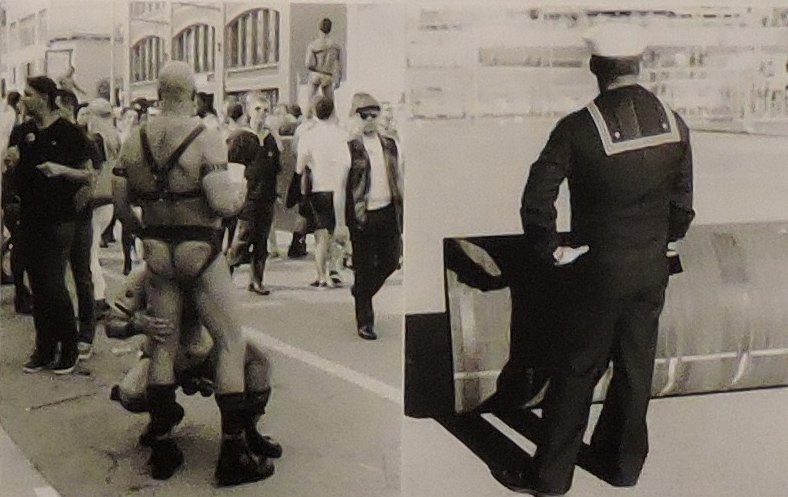 August 8 - September 23

Opening Reception:
Thursday, September 15, 2016, 6:00 – 8:00pm
1400 West Bradley Avenue

Peoria, IL 61606

309-677-3707
The Bradley University Women's and Gender Studies Program, in collaboration with the Bradley University Art Galleries, will host the exhibition I Witness: Activist Art and Social Movement Politics at the Heuser Art Center, August 8 – September 23, 2016. The work of artists in the exhibition addresses issues of social justice and political engagement.
The goals of the exhibition include bringing awareness to contemporary political and social justice issues, creating a platform for discussion of political and social justice issues through the visual arts, and raising funds to support the programming and benefit the students of Bradley University Women's and Gender Studies Program.

Multiple pieces from Aaron Wilder's photography series "Homo Social / Homosocial" are included in the exhibition. This project juxtaposes 35mm film photographs from the Folsom Street Fair and Fleet Week, both taking place in San Francisco the Fall of 2015. By juxtaposing images of these two very different types of events, Wilder invites discussion around the question as to whether both events can be considered homosocial Homo Socials. Alternatively, with the increasing participation of women in Folsom Street Fair and the purported "openness" of military institutions such as the Navy to homosexuals and to women, are neither of these homosocial or a Homo Social? Either way, this project seeks to explore the gendered terrain of the gay community and the US Navy as male dominated areas of society.