Hometown
A Group Show Including the Art of Aaron Wilder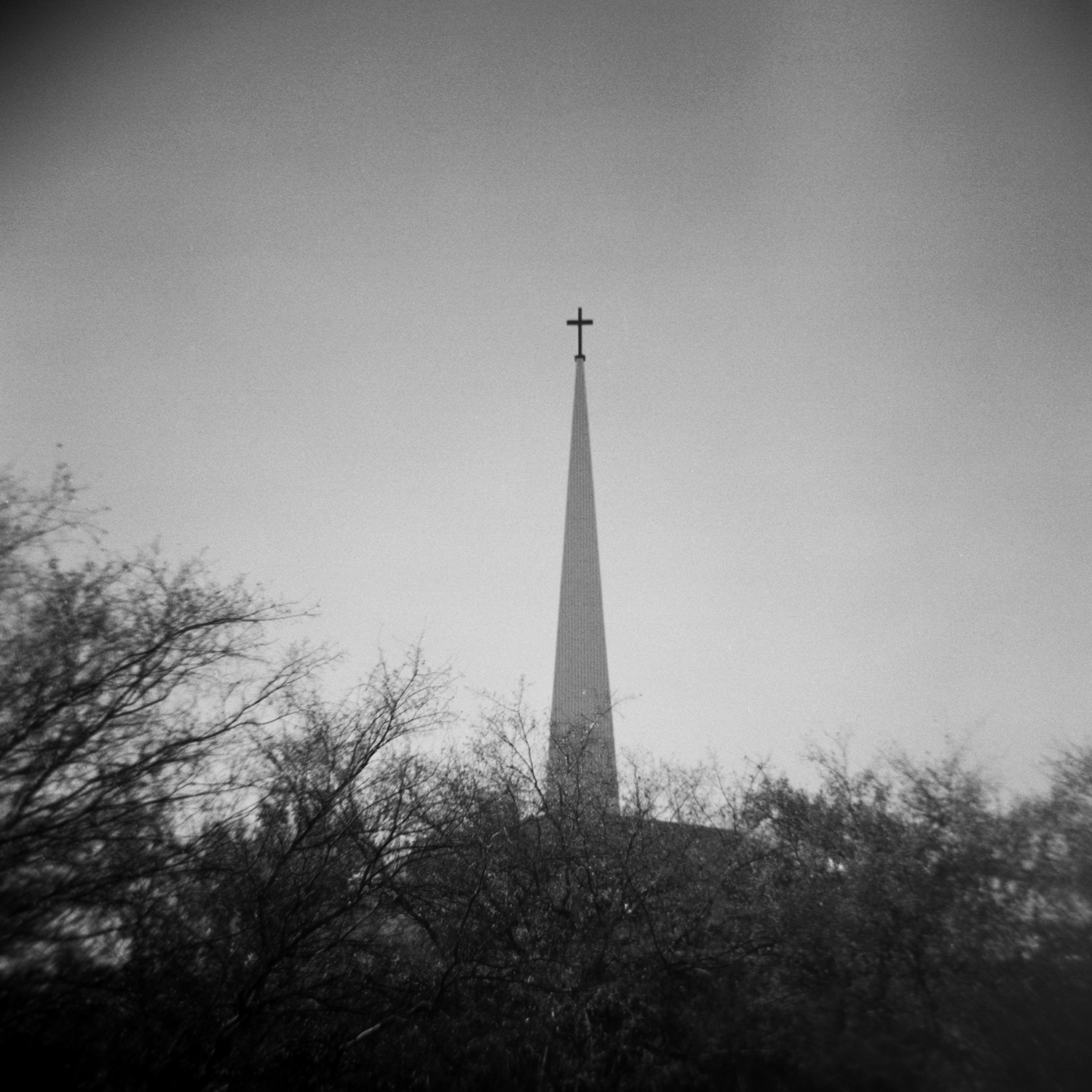 February 19 - March 12, 2021
Open by appointment only (contact Matt Harding to make an appointment)
Virtual gallery tour: https://flic.kr/s/aHsmUna9RD



411 West 7th Street, #621
Los Angeles, CA 90014
Home has always been important, but 2020 showed us just how important. Auburn Art Gallery invited photographers from all over the world to show their hometown as they see it. Whether it's a city like L.A., Paris, Tokyo or Cape Town, or a rural town, village or otherwise – Auburn Art Gallery will exhibit selections from images submitted from artists worldwide in their first exhibition of 2021.
Work from Aaron Wilder's Where is Home? project is included in the exhibition. This is a series of black and white 120 film photographs (shot on a Holga) depicting buildings and other aspects of physical geography from Wilder's past that used to hold meaning for him but now feel distant. By photographing areas where he lived, worked, and went to school years after his attachment to those structures has faded away, Wilder seeks to invoke feelings forgotten and memories blurred. In many cases, these spaces are no longer recognizable between what Wilder remembers and the photograph. Usually, a photograph is expected to serve as a supplement to encourage remembering, but that only works if the photograph depicts what you remember, not how the space is now. For Wilder, this project calls into question the attachment to physical geography as a notion of home. Is home somewhere you were born? Somewhere you grew up? Somewhere you went to school? Somewhere your family currently lives? Somewhere you currently reside? All of the above? None of the above?
Auburn Art Gallery is a non-profit photography gallery and studio in Downtown Los Angeles. The gallery features all types of photographic work from artists around the world. Auburn Art Gallery's mission is to offer free opportunities for people of all backgrounds to become artistically engaged and learn more about photography and to showcase the work of emerging and established artists seeking exposure and sales opportunities in a major market through monthly exhibitions. In essence, it's Auburn Art Gallery's goal to bridge the gap between well-recognized photographers, excellent amateurs and those who are eager to learn. Together, we can build a strong community of photographers from Los Angeles and around the globe.