Aaron Wilder's video You Have the Right to Remain Silent received the Award of Merit in the award ceremony on November 5, 2020 for the group show The Fl3TCH3R Exhibit 2020: Socially & Politically Engaged Art at East Tennessee State University's The Reece Museum in Johnson City, Tennessee.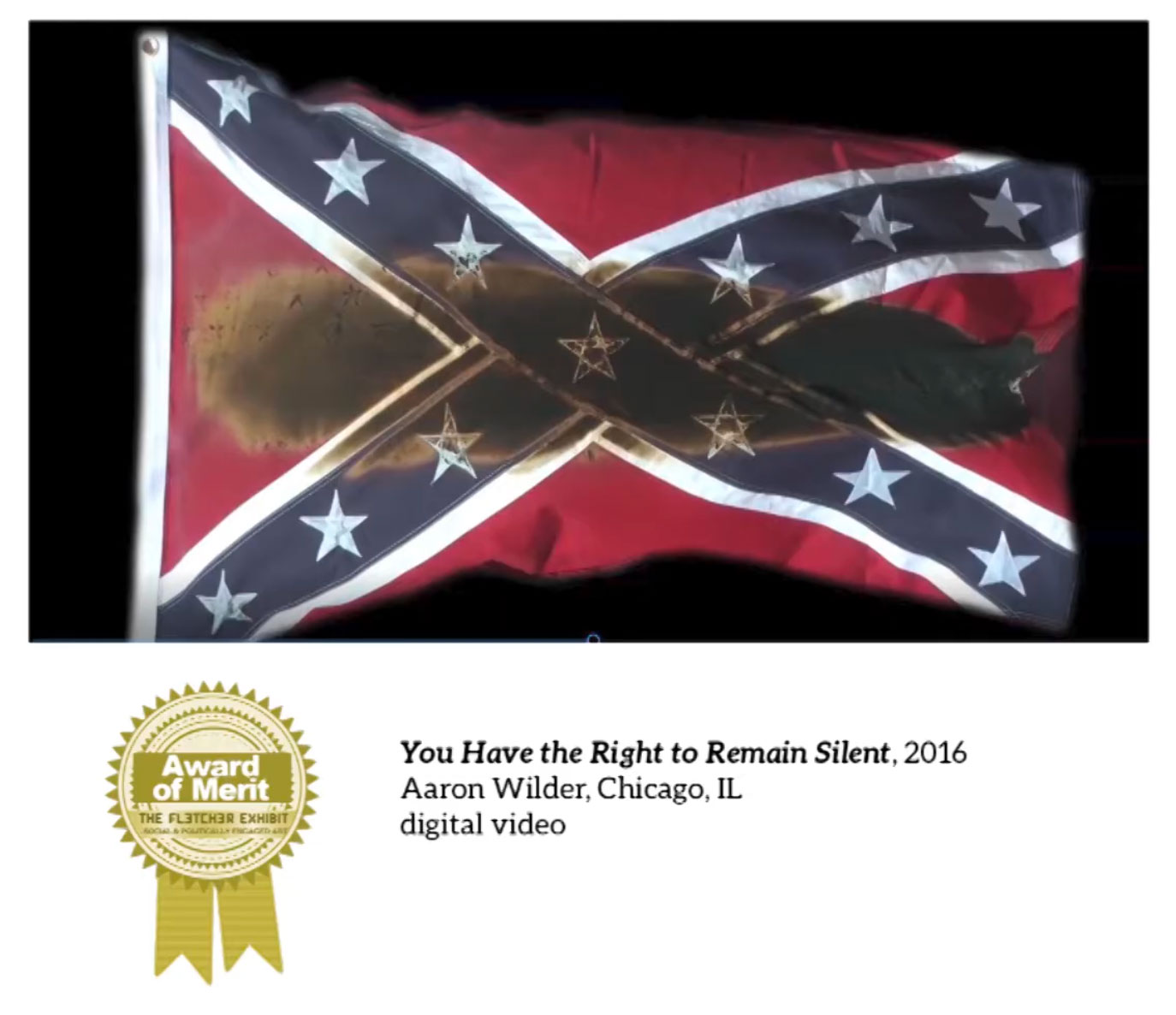 Aaron Wilder feels honored to be included in the esteemed cohort of contemporary artist awardees working at the intersection of art and activism. Wilder is also proud that this year, this annual exhibition is dedicated to the Black Lives Matter movement.
You can view the short award ceremony video that was released this evening on YouTube here.