Ensemble
A Group Show Including the Art of Aaron Wilder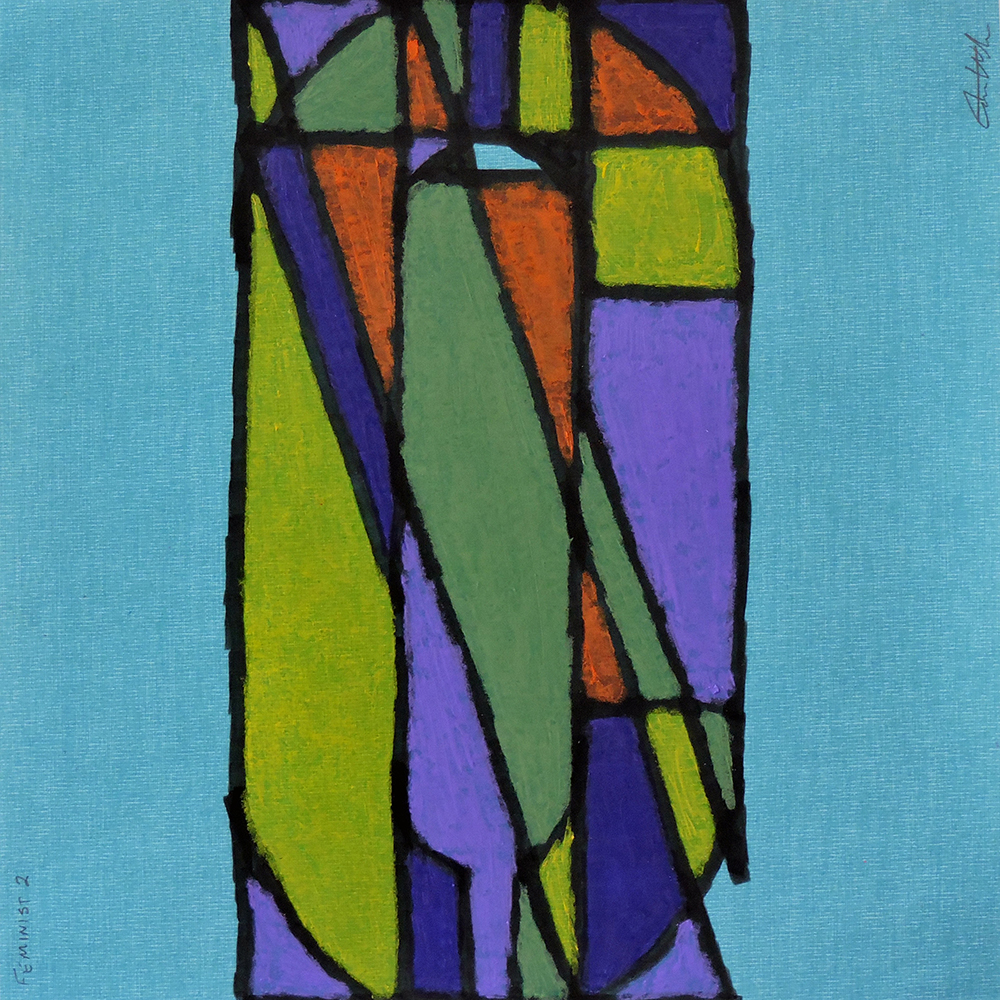 Image: Aaron Wilder, Expletive: Feminist 2, Mixed Media Drawing on Paper, 12x12", 2015
December 9-18, 2022


Amos Eno Gallery

56 Bogart Street
Brooklyn, NY 11206
Amos Eno Gallery is pleased to present Ensemble: Winter Group Show featuring for the first time works by fifteen Amos Eno Gallery artist members and three New York City-based guest artists on view December 9 through December 18, 2022. An opening reception will be held on Friday, December 9, 2022 from 6:00pm to 8:00pm at the gallery's location in 56 Bogart Street in Brooklyn, NY, across the street from the Morgan Ave L train stop.
​Participating Artists: Tulu Bayar, Irja Bodén, Graciela Cassel, Chris Esposito, Candace Jensen, Grant Johnson, Sam Jones, Kahori Kamiya, Robert McCann, Jose-Ricardo Presman, Kahty Putnam, Nishiki Sugawara-Beda, Philip Swan, Paloma Vianey, Aaron Wilder, Joyce Yamada, and Z. Zeta.
Work from Aaron Wilder's Expletive project is included in the exhibition:
Expletive is an experiment in the aestheticization of derogatory labels. Wilder employs vividness, repetition, and the form of text to disempower slurs used everyday by obscuring the word through the stacking of its letters on top of each other. What remains is an aesthetic and geometric arrangement of shapes. Wilder seeks to create dialogue about the use of slurs in our society. What are other ways we can deconstruct the power of these words?
Amos Eno Gallery is an artist-run nonprofit gallery and one of the longest-operating artist run spaces in New York City. Founded in 1974, the gallery is sustained by its members, and has an active annual programming schedule featuring visual arts, installations, new media, performance, lectures, and interactive activities. Amos Eno serves as an alternative, artist-run platform for professional artists in a variety of media. The gallery has been based in the East Williamsburg neighborhood of Brooklyn for more than ten years.