The Roswell Museum
proudly presents

Dan Rice: The Clearing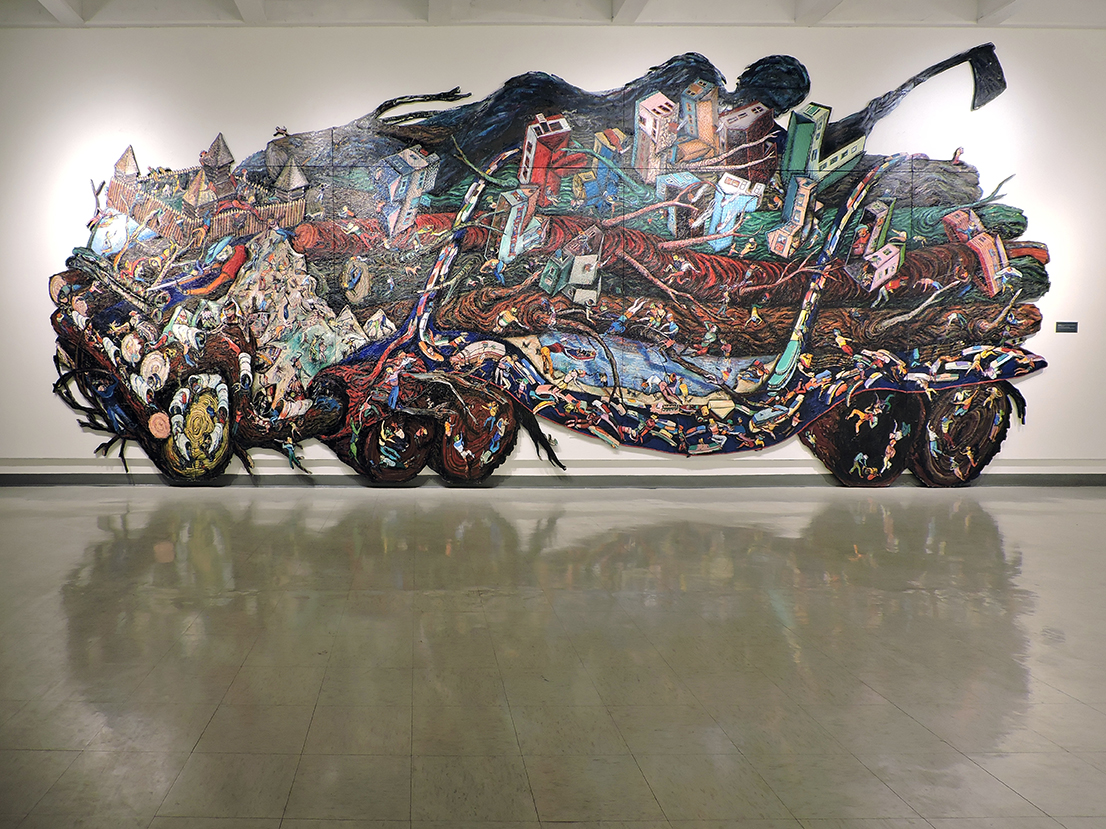 Dan Rice, The Clearing, 1983, Oil on Masonite on Foam Panels, Gift of the Roswell Artist-in-Residence Program



March 25-July 30, 2023



The Roswell Museum
Samuel H. Marshall & Donald Winston Gallery

1011 North Richardson Avenue

Roswell, NM 88201



Dan Rice was born in 1951 in Portland, Oregon. He earned his BA from Central Washington University in Ellensburg in 1980 and MFA from the University of California, Davis in 1982. Throughout the 1980s he exhibited widely in the United States, ranging from privately owned galleries in Los Angeles, Boston, and Provincetown, Maine to public galleries in Long Beach and Santa Barbara, California and Bozeman, Montana.
Rice was Roswell Artist-in-Residence 1983-1984. The work displayed is one of a series of installations by Rice depicting monumental trucks focusing on some aspect of the apocalypse, from the artist's perspective. The Clearing is a historical journey through environmental destruction. Beginning with the tractor of this logging truck we move quickly from the pioneer "innocently" clearing the unceded Indigenous land to the trailer's tumble of houses being cleared by Mother Nature. Rice's message is clear in this work: strip the land and we strip ourselves of our protection against erosion and flooding.
In 1985, Roswell Museum Assistant Director William Ebie wrote about this piece "Given the traditional minimal effect of polite, though sometimes urgent, pleading for environmental concern, it is obvious that Dan Rice feels that it's time to take the gloves off. The scale of The Clearing serves to grab our attention while the roiling imagery holds us long enough to drive the message home. The time for subtlety is past." Created 40 years ago, it is tragic we haven't made sufficient progress to curb the effects of human-induced climate change. Sadly, the messages in Rice's The Clearning are even more urgent now than when the piece was made in the 1980s.
Curated by Aaron Wilder