Bushwick Open Studios
A Small Works Group Show Including the Art of Aaron Wilder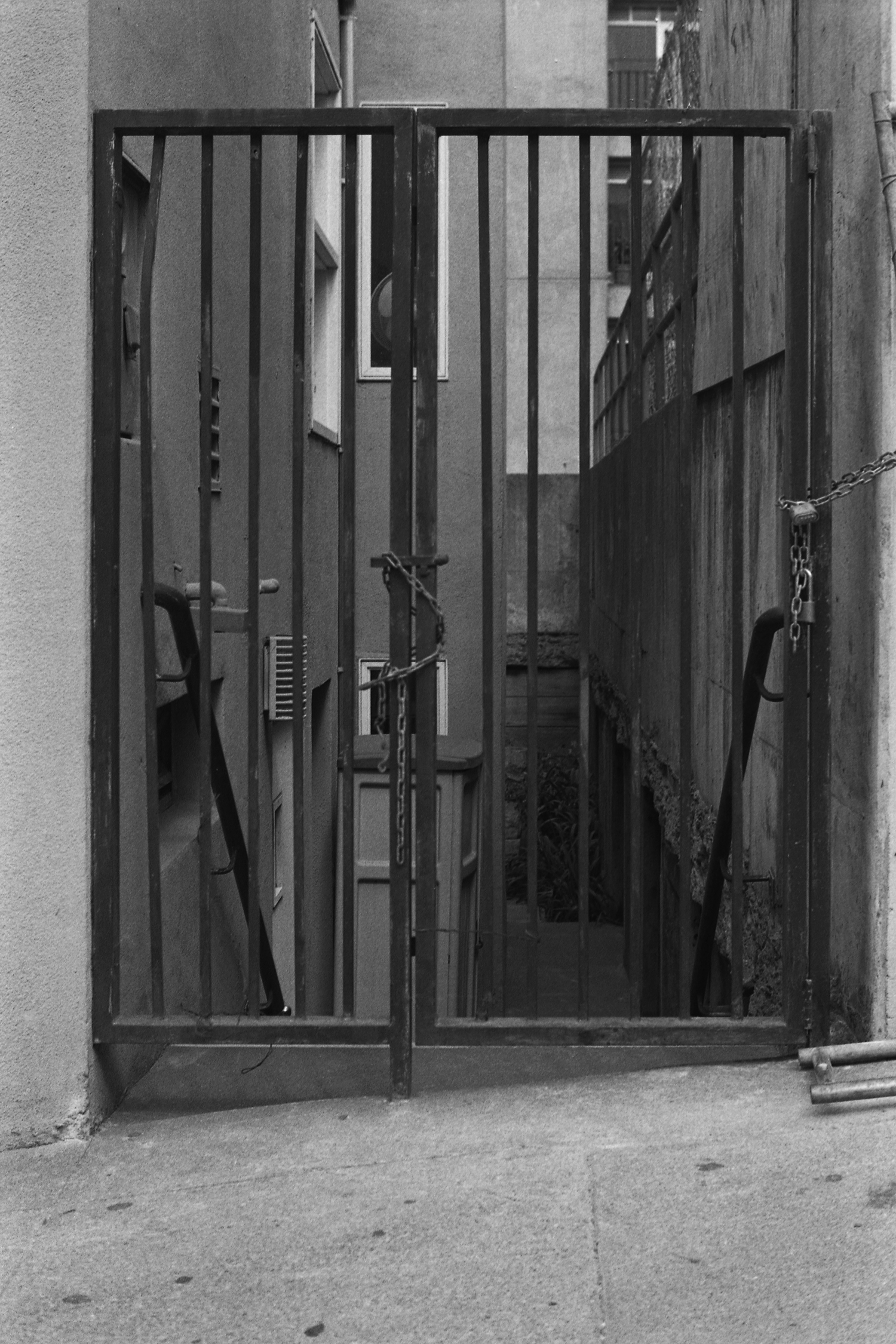 September 16-26, 2021
Amos Eno Gallery

56 Bogart Street
Brooklyn, NY 11206
Featuring works by over half the gallery's membership, this small works show spans painting, sculpture and mixed media, and is open for a limited engagement from September 16th - 26th, opening for Bushwick Open Studios weekend. Don't miss your chance to view works by gallery members Tulu Bayar, Irja Boden, Rosemary Meza-DesPlas, Charleen Kavleski, Ligia Bouton, Candace Jensen, Kahori Kamiya, Jose-Ricardo Presman, Chris Esposito, Stephen March, Heidi Neff, David Olivant, Phil Swan, Nishiki Sugawara-Beda, Aaron Wilder and Joyce Yamada.
Work from Aaron Wilder's Social Boundaries project is included in the exhibition. Social Boundaries is an ongoing photography project investigating physical barriers, such as bars on doors and windows. The photographs were taken during performative walks along both sides of urban neighborhood boundaries. While walking, Wilder reflects upon the stimuli of these metal bars. They are more than just perceived visually. Some directly block his movement. These kinds of structures impact the movement of many people daily, some subtly, some profoundly. They also conceptually represent interpersonal barriers in the walk of life. This series is an inquiry into both the literal and symbolic function of these barriers and their relationship to changing urban landscapes and the social interactions therein. Wilder's approach to this Social Boundaries project aims to observe and reflect upon the rapid social, cultural, and economic changes occurring in cities. Through this project Wilder seeks to draw attention to this crisis to highlight the complexities of underlying issues.
Amos Eno Gallery is an artist-run nonprofit gallery and one of the longest-operating artist run spaces in New York City. Founded in 1974, the gallery is sustained by its members, and has an active annual programming schedule featuring visual arts, installations, new media, performance, lectures, and interactive activities. Amos Eno serves as an alternative, artist-run platform for professional artists in a variety of media. The gallery has been based in the Bushwick neighborhood of Brooklyn for more than ten years.
Bushwick Open Studios is an event organized by
Arts in Bushwick
.