An Image is Worth 1,000 Words
A Group Show Including the Art of Aaron Wilder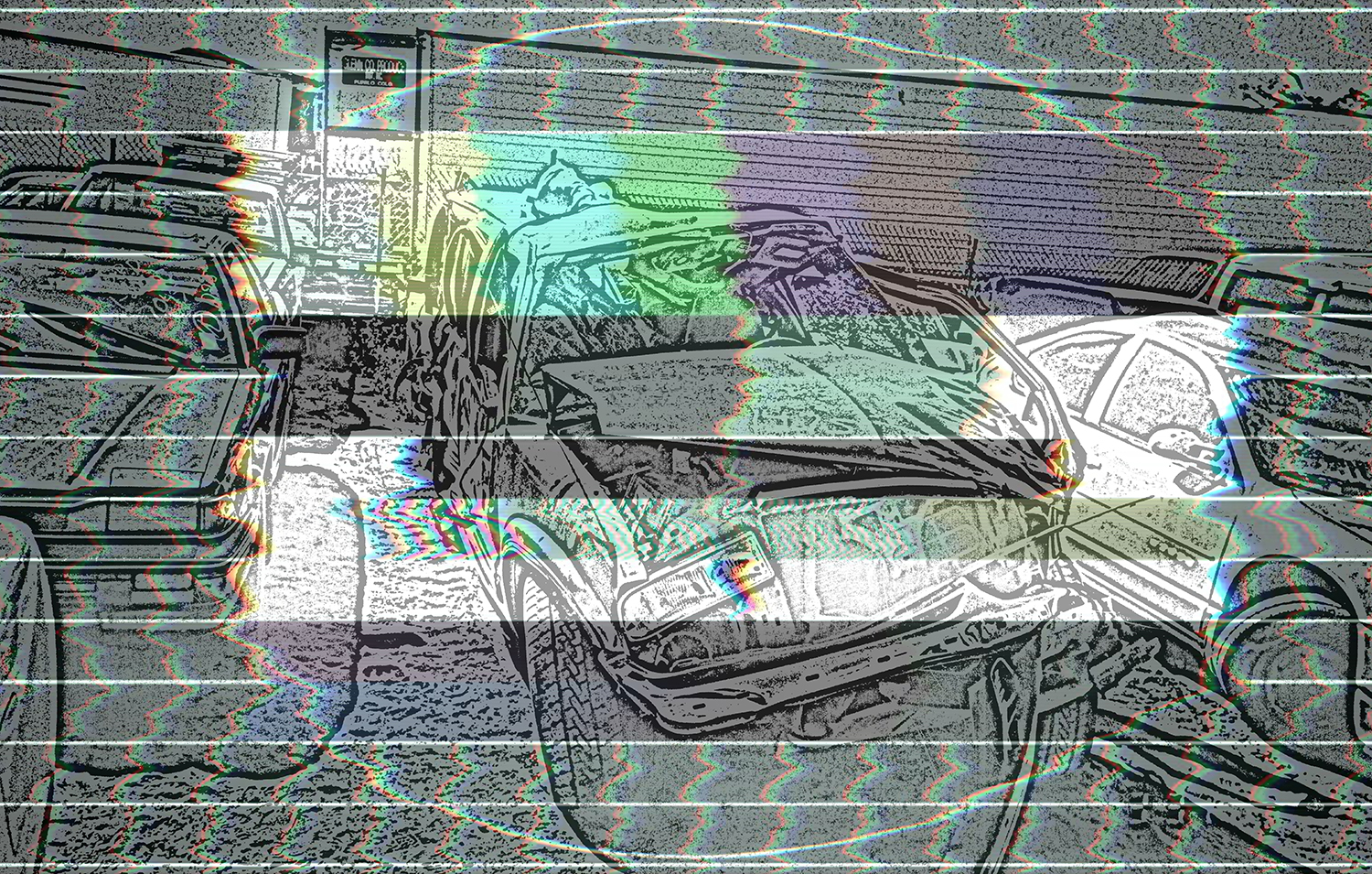 May 27-June 12, 2021

709 Hartford Turnpike

Vernon, CT 06066
We all know the old saying, "a picture is worth a thousand words."

The adage was first said by Henrik Ibsen, and was a little different than what we know now: "a thousand words leave not the same deep impression as does a single deed." Over the years, through translations and appropriations, the exact wording has changed, but the sentiment remains the same: complex or nuanced feelings and thoughts can sometimes best be summed up in a single image.

Arts Center East invited artists to exhibit work that expresses what is too complex for words alone.

Work from Aaron Wilder's Extricated and Neither Sand nor Rock projects is included in the exhibition:
Extricated is a digital mixed media project layering photographs from the aftermath of my 2003 car accident on top of distorted television emergency broadcast signals. Due to a head injury resulting from the accident, my biological function of remembering has since been unreliable to the point where it becomes difficult to distinguish between memory's relation to fact and memory's relation to fiction. Just as I was extricated from that automobile in 2003, each attempt to disentangle my brain's own remembering functionality is an attempted extrication of reality from my flawed recollection.

Neither Sand nor Rock is a series of sequential photography collages that are neither linear nor cyclical, but represent a meditation on the psychological, imaginative, and physical gaps between childhood and adulthood. Each piece mixes collages of toy building blocks at various stages of completeness or incompleteness as either Mommy's house or Daddy's house. The psyches and personalities of children are built upon the foundations of the priorities and insecurities of their parents. These priorities and insecurities are a tangled web of subjective feelings and reactions of notions of identity vis-à-vis religion, socio-economic status, gender, and countless other forces. Neither Sand nor Rock is a series focusing on the construction and deconstruction of personhood and the expectations of intersecting (and at times clashing) belief systems.

About Arts Center East:
Arts Center East is home to a rich artistic community. They are a place where visual artists from across the state – and beyond! – exhibit and sell their work through juried exhibits and members exhibits. Unique handmade creations of pottery, jewelry, wood crafts, and other gifts made by local and regional artisans fill their artisan craft fairs. Musical and theatrical performances delight audiences of all ages, and their classrooms hum with he joy of artistic creation and growth. They are the heart of the arts east of the river.

Arts Center East hosts numerous exhibits and events throughout the year. They offer classes and workshops in drawing, painting of all mediums, photography, writing, and more. Their mission is to advance the arts for everyone through education exhibits, events, and performances. Their vision is to become a regional arts destination in Connecticut. All are welcome to enjoy the innovative exhibits, educational programming, performances, and events offered at Arts Center East.