Abandoned
A Group Show Including the Art of Aaron Wilder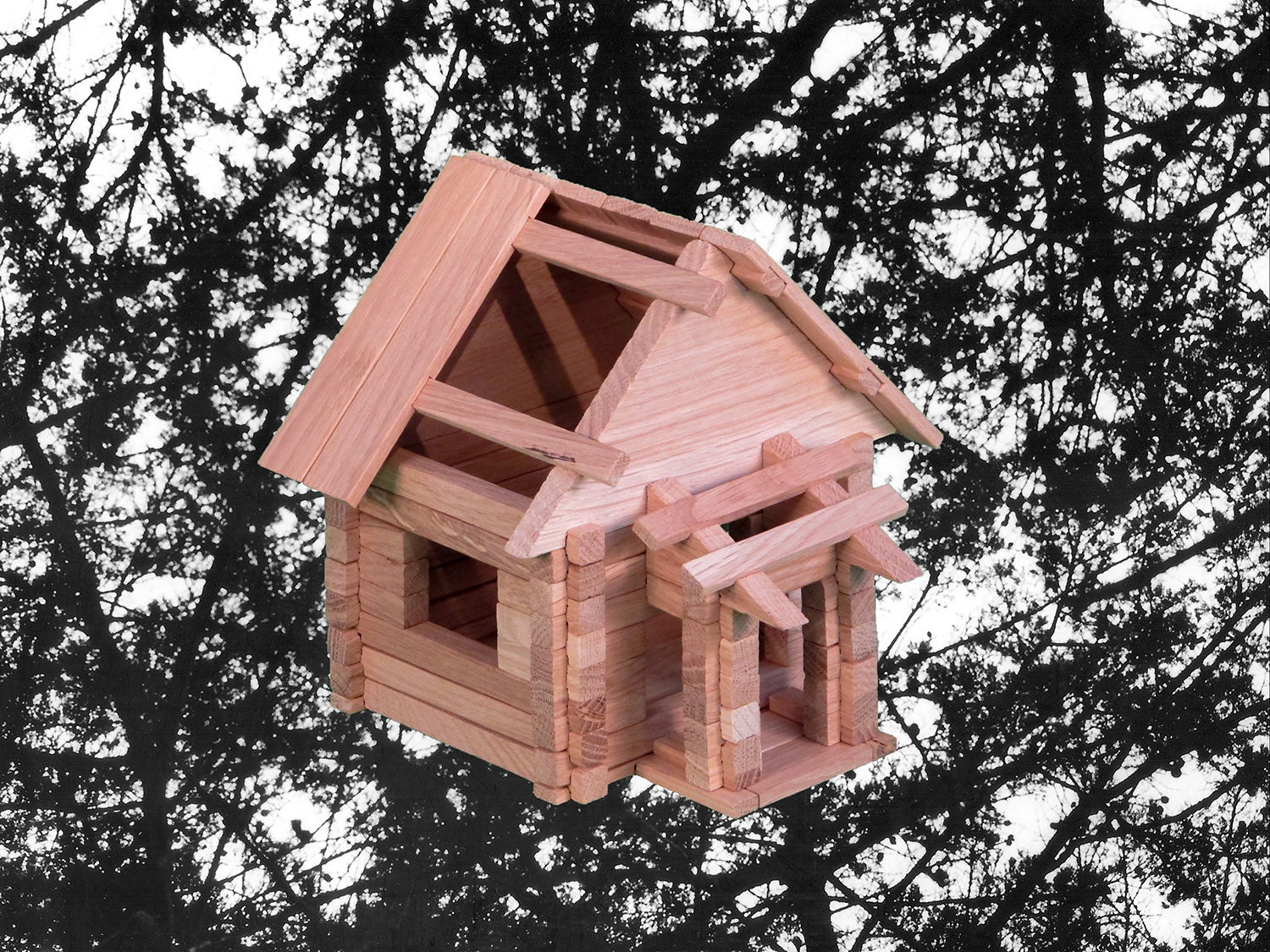 August 25-September 10, 2021
Open by appointment only (contact Matt Harding to make an appointment)
411 West 7th Street, #621
Los Angeles, CA 90014
Abandoned buildings. Abandoned places. The very idea of abandonment. Auburn Art Gallery invited photographers from all over the world to show photographs that fit the broad "abandoned" theme – Auburn Art Gallery will exhibit selections from images submitted from artists worldwide in this exhibition.
Work from Aaron Wilder's Neither Sand nor Rock project is included in the exhibition. Neither Sand nor Rock is a series of sequential photography collages that are neither linear nor cyclical, but represent a meditation on the psychological, imaginative, and physical gaps between childhood and adulthood. Each piece mixes collages of toy building blocks at various stages of completeness or incompleteness as either Mommy's house or Daddy's house. The psyches and personalities of children are built upon the foundations of the priorities and insecurities of their parents. These priorities and insecurities are a tangled web of subjective feelings and reactions of notions of identity vis-à-vis religion, socio-economic status, gender, and countless other forces. Neither Sand nor Rock is a series focusing on the construction and deconstruction of personhood and the expectations of intersecting (and at times clashing) belief systems.
Auburn Art Gallery is a non-profit photography gallery and studio in Downtown Los Angeles. The gallery features all types of photographic work from artists around the world. Auburn Art Gallery's mission is to offer free opportunities for people of all backgrounds to become artistically engaged and learn more about photography and to showcase the work of emerging and established artists seeking exposure and sales opportunities in a major market through monthly exhibitions. In essence, it's Auburn Art Gallery's goal to bridge the gap between well-recognized photographers, excellent amateurs and those who are eager to learn. Together, we can build a strong community of photographers from Los Angeles and around the globe.