Middle Tennessee State University Proudly Presents
"12 Cubed"
A Group Show Including the Art of Aaron Wilder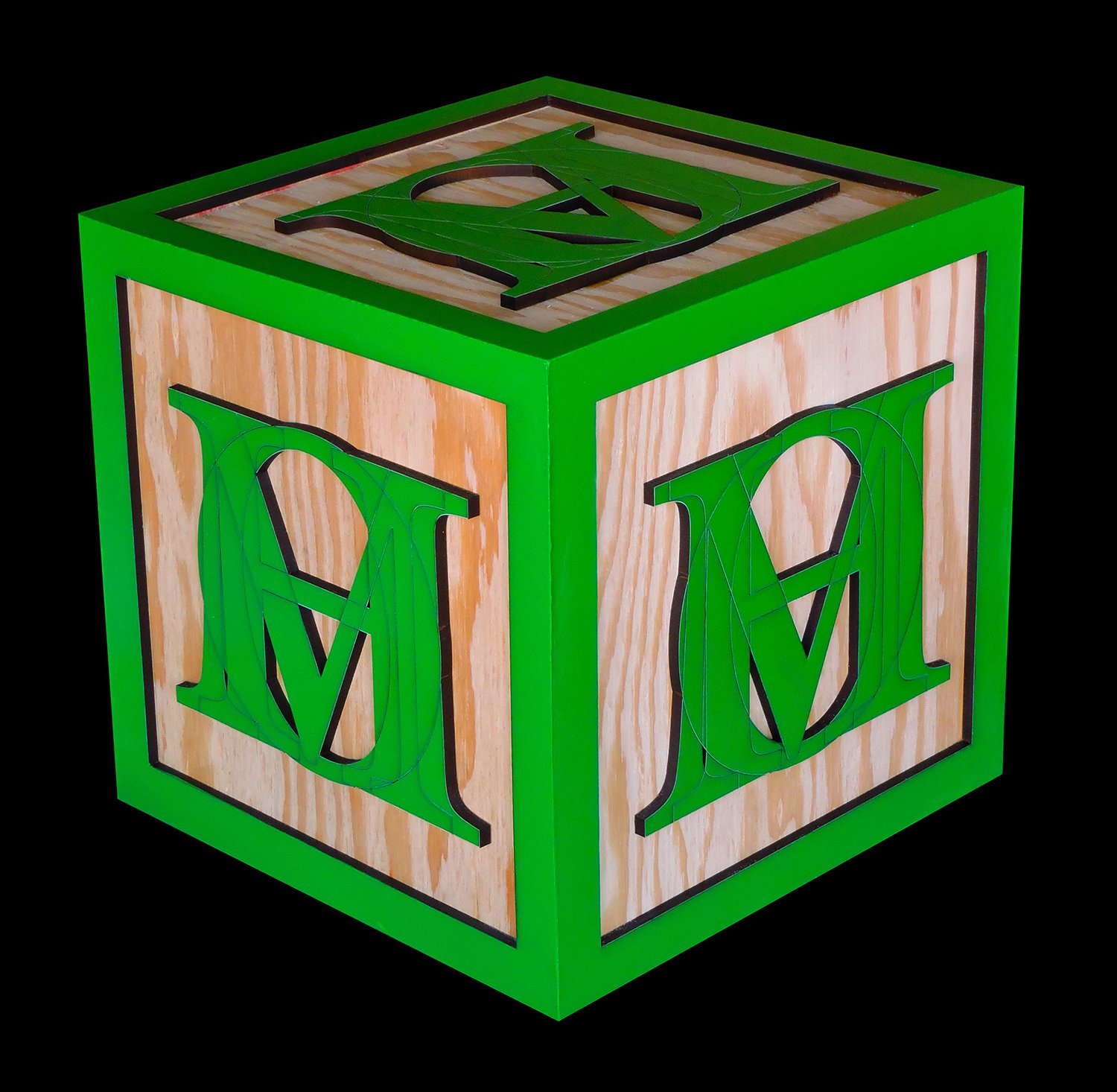 September 22-October 20, 2018
Todd Art Gallery
1301 East Main Street

Murfreesboro, TN 37132
The Sixth 12 Cubed: A NATIONAL EXHIBITION OF SMALL SCALE WORKS OF ART is a juried exhibition composed of two-dimensional and three-dimensional works that do not exceed 12"x12"x12".

Work from Aaron Wilder's "Expletive" project is included in the exhibition. Wilder's "Expletive" series is an experiment in the aestheticization of derogatory labels. He employs vividness, repetition, and the form of text to disempower slurs used everyday by obscuring the word through the stacking of its letters on top of each other. What remains is an aesthetic and geometric arrangement of shapes.